1. I have to be honest, winter, post-Christmas is probably my least favourite time of year. The rain, lack of colour and light can be a little uninspiring. It sorta makes me wish Christmas was at the end of winter! However, there's more time to take personal photos "just because." My husband and I went to Pitt Polder this week to take some landscapes and we had sun, rain, and a foggy sunset. I say the mountains make winter a little more tolerable!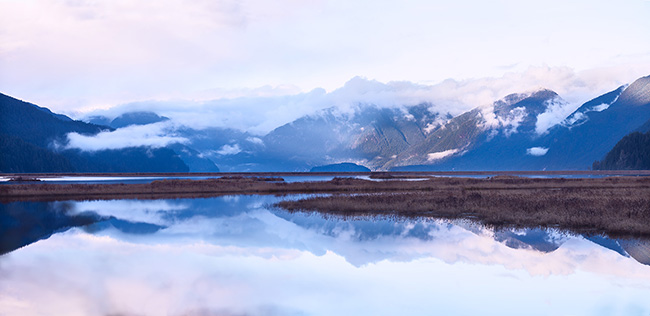 2. On the subject of trying to take more personal photos, I recently stumbled across "Project Life." It's an entirely new (to me) approach to scrapbooking. I'm quite interested in trying this to keep a record of more casual everyday photos. Anyone else doing this? It looks super addicting. *Photo: A Beautiful Mess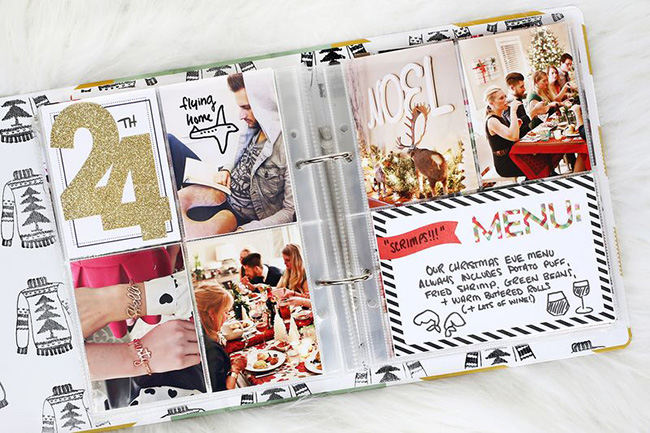 Some Helpful Tips: Scrapbooking for Beginners & What You Really Need to Get Started
3. In our effort to be more organized this year, I went looking for a new way to work on meal planning and grocery lists. I tried cute printables and Say Mmm, but I decided an app would be best. After hours of research (I am a very thorough person.. a blessing and a curse), I chose the Paprika Meal Planning app. It is basically a giant cookbook that I can organize my recipes into, add notes and import recipes online. I then drag recipes onto my calendar, add the recipe ingredients to my shopping list with one click (and it can account for items we already have with it's pantry section). We ended up buying all the platform versions. I use the Mac version for organizing and importing recipes, my husband uses his iPad for loading recipes in the kitchen and we use the iPhone app for grocery lists. They are all synchronized and we love it!
4. I'm enjoying the She Reads Truth devotionals (currently reading the hospitality plan). I read most of them online, but there is an app where you can purchase devotionals to read too which is sometime more convenient!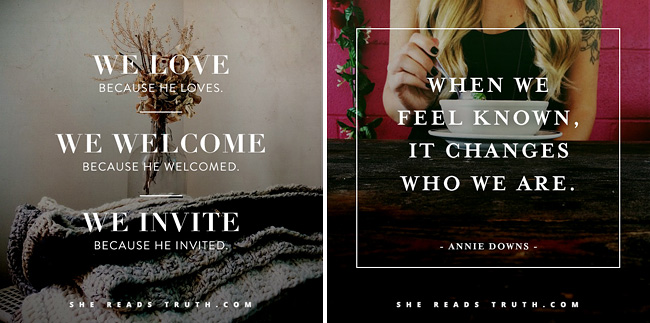 5. I have somehow yet to mention on my blog that we moved to Burnaby in the fall (my third move in a year). Mat started a one year pastoral internship at a church in Burnaby, so we moved from Abbotsford. We signed a one year lease on a basement suite so this will be the home we share the longest. We are really hoping to find a longer term job after this year so we can move and feel more settled (a dishwasher would be fantastic again too). ;) It's nice having Deer Lake closeby and although I'm not a big city girl, I thoroughly enjoy being closer to all the wonderful bakeries and little shops Vancouver has to offer!