Last night Mat and I set out to see the Northern Lights and we were successful! Thanks for the tips, Sean Norman (Aurora chasing expert). I didn't have my hopes set too high, but we headed to Porteau Cove because I hoped to see them without the city view. We arrived just before 11:30pm and we set up the tripod and started adjusting the camera settings. This trip was on a bit of a whim and I mainly wanted to see the lights, so I had to do some nightscape aurora photography research on my phone upon arrival as this is not something I have delved into yet. ;)
The sky started out like this with a 30 second exposure (to the eye, it was pretty black) and stayed for quite a while… you can see a subtle greenish tint above the clouds.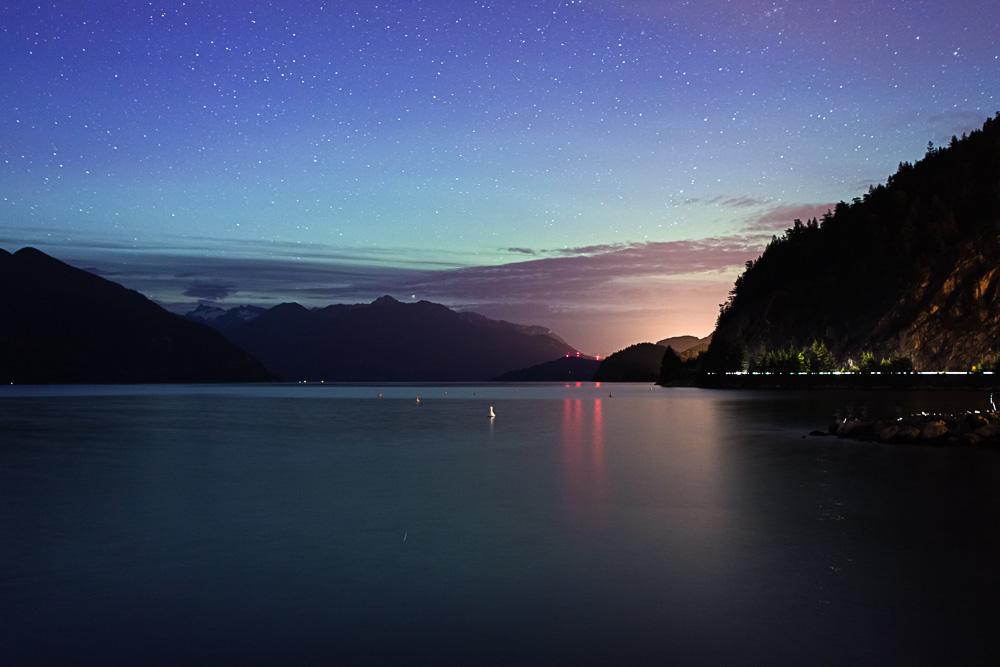 It was changing very slowly and nearly 1am, so I moved to the other side to take a shot of Anvil island.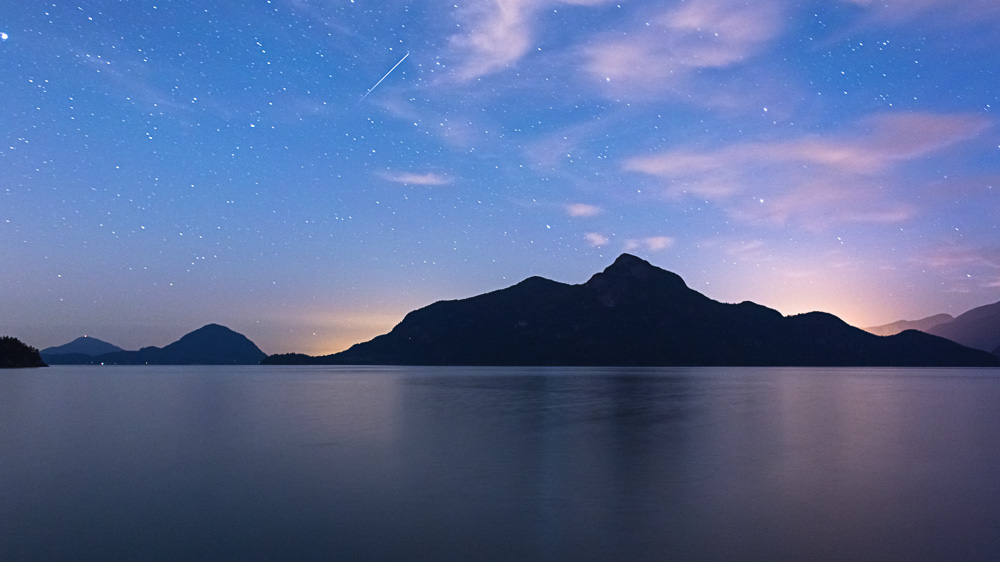 Shortly right after, the lights increased their intensity quite a bit. They were faintly visible to the naked eye now.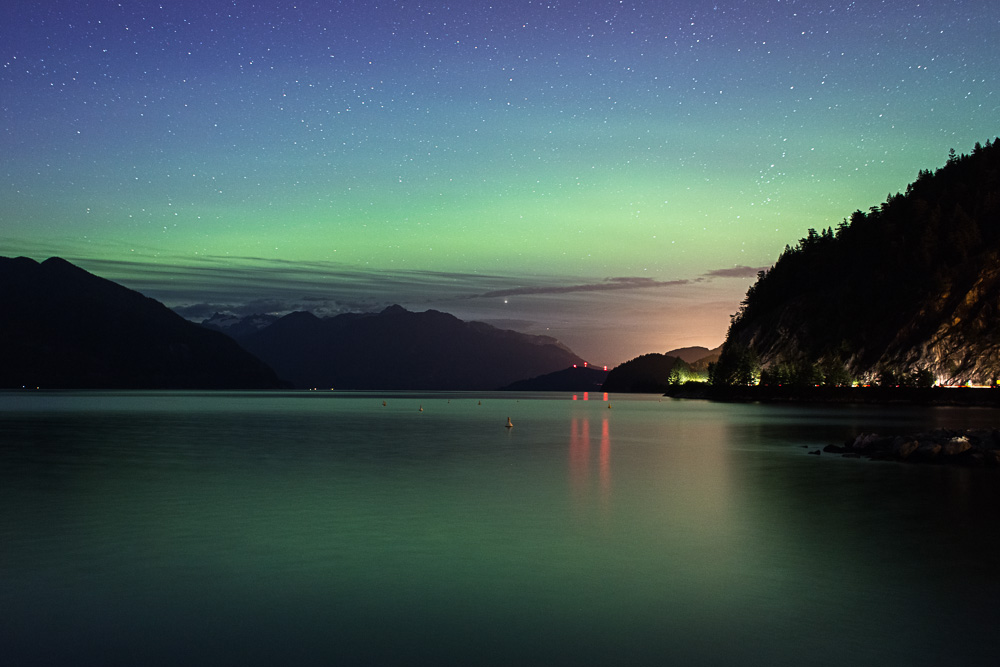 It's quite magical to see how the camera captures the light…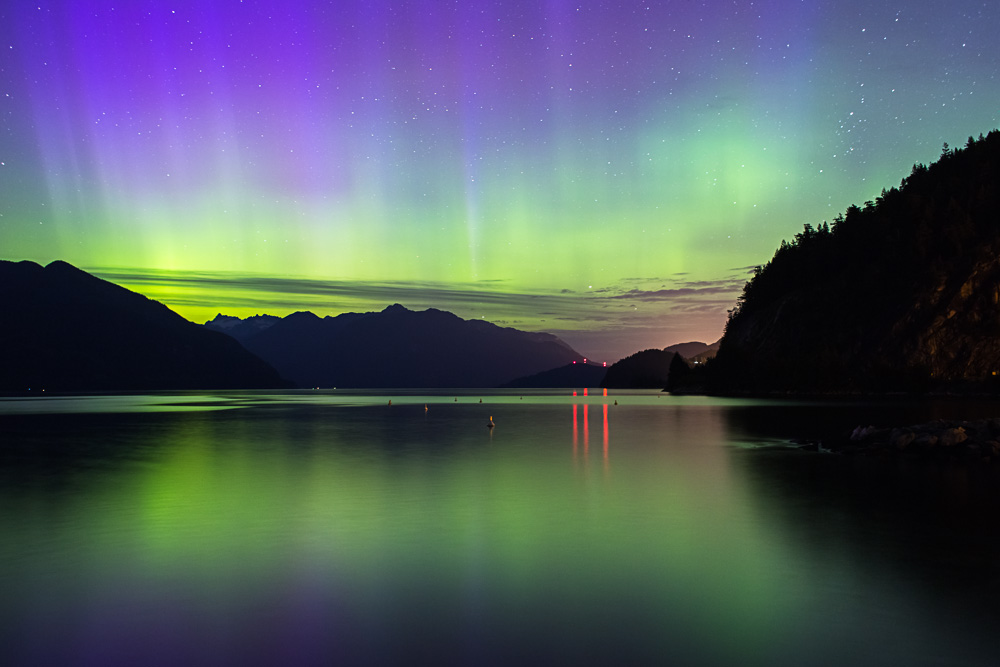 The more subtle photographs are my favourite. This was one of the last ones before we left.