1. I had a bit of a baking filled week with making some treats for our church young adults wrap up party that we hosted. My friend Hannah and I iced our moustache and cat sugar cookies that we baked a while back. Mat modelled the moustache.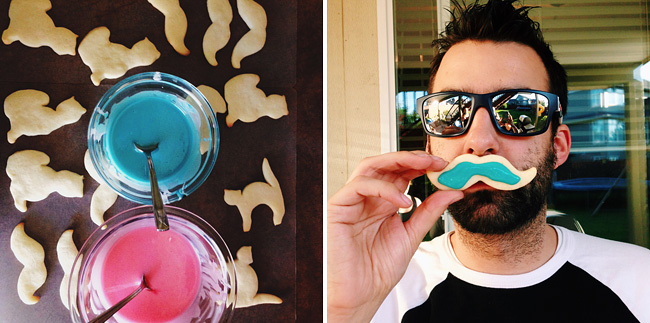 2. Mat and I also made oreo cupcakes. I have to make it very clear he made the cupcakes and I made the icing. He is tired of me getting all the credit ;) I had my first go at making a pitcher of iced tea from loose leaf tea too. I used my favourite fruity summer tea, goji pop, from DavidsTea.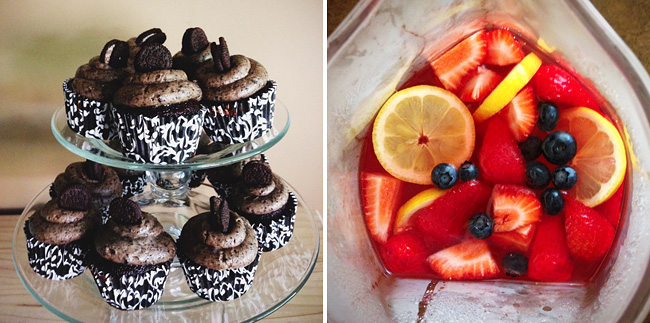 3. Speaking of baking together in the kitchen.. how cute are these towels from Etsy?
4.  A cupcake batter dispenser is something I wish I had every time I'm filling cupcakes. Anyone have one and recommend it? I'm quite curious on how well they work!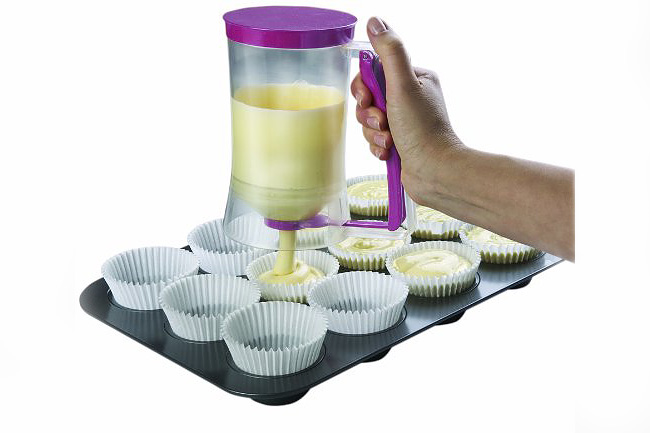 5. Lastly, these chocolate mousse brownies are on my to-bake list. Mousse is so refreshing in the summer!