I probably should have made a third post, but I decided to throw it all into this one. Be sure to read about the opportunity I had to take photos for the families and children in my first post, HERE . Now's a little taste of recess with the kids at Light of the World Christian School in Guatemala.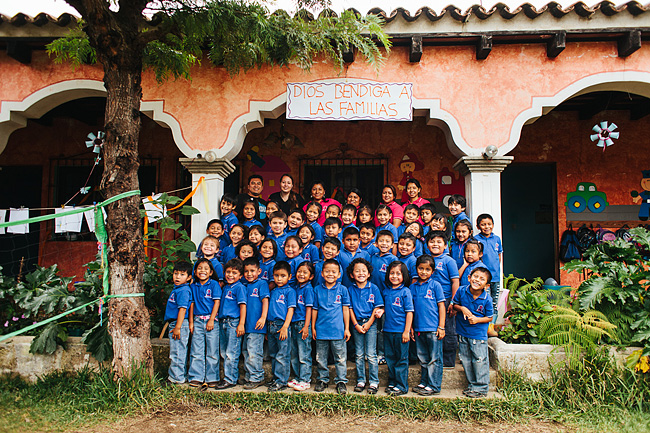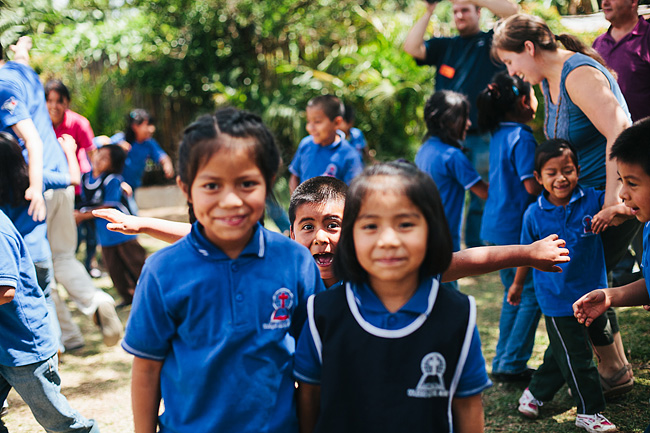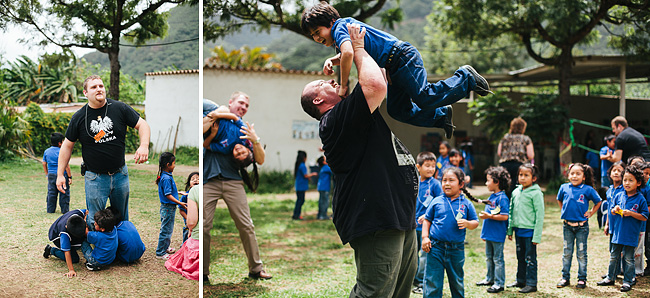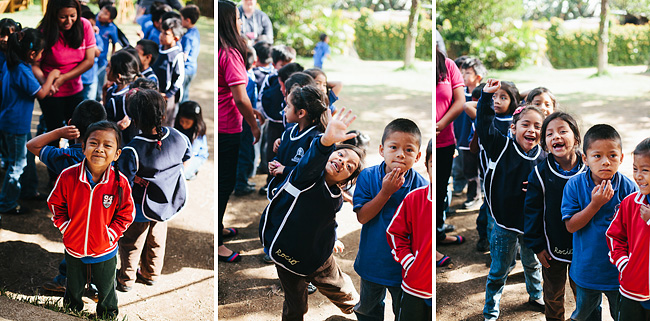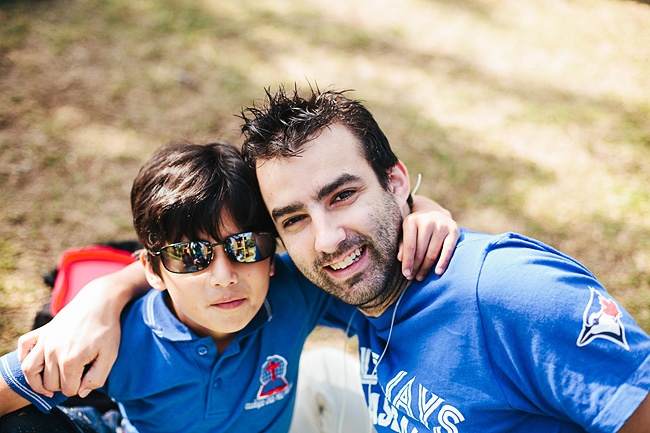 Our team gave the school's bathroom a bit of a remodel. A new paint job (with spider termination – thanks men) and a door for the girl's bathrooms. Nothing like painting around a urinal! This is where my past janitorial experience helped me be more immune to the smell.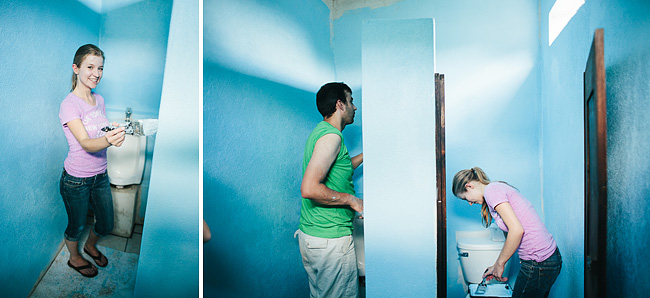 Another task was to build the playground that we bought the school with our fundraising money. Never seen a playground so popular in my life! That's a line for the slide.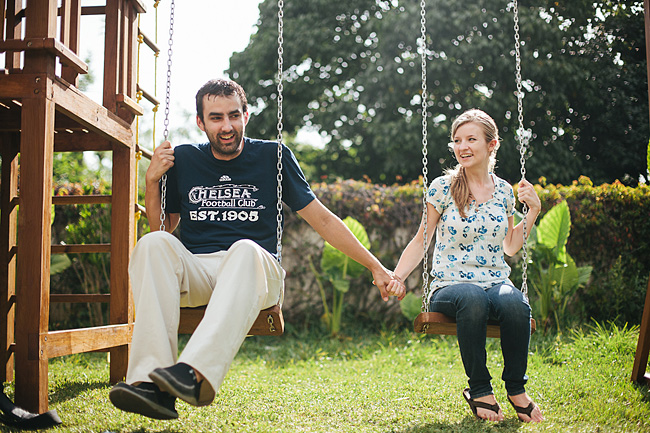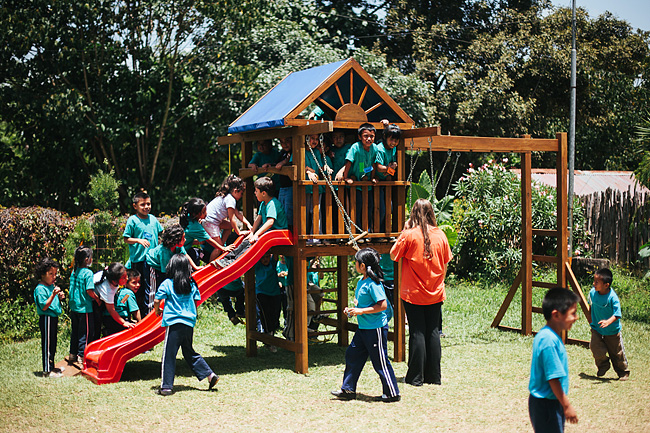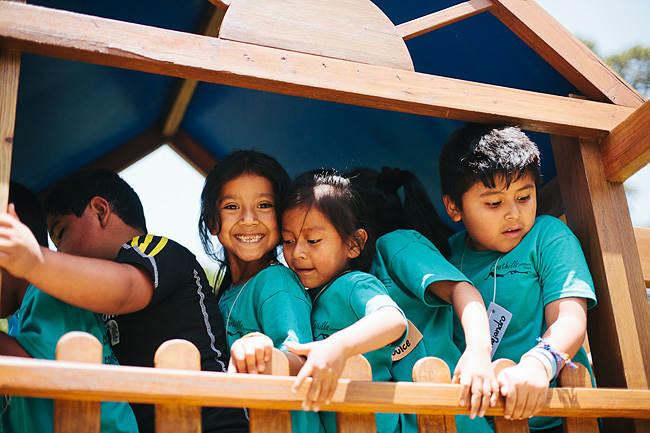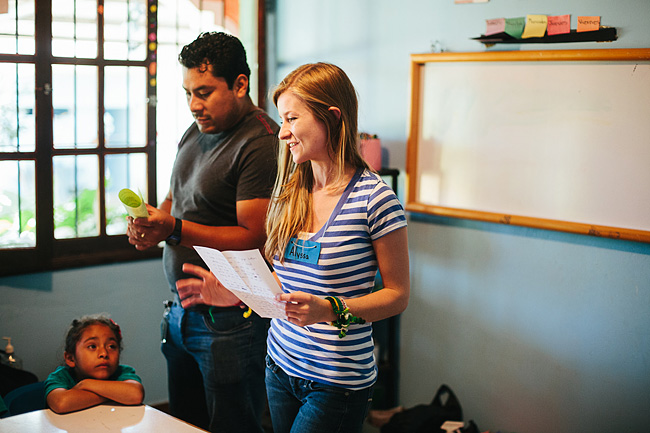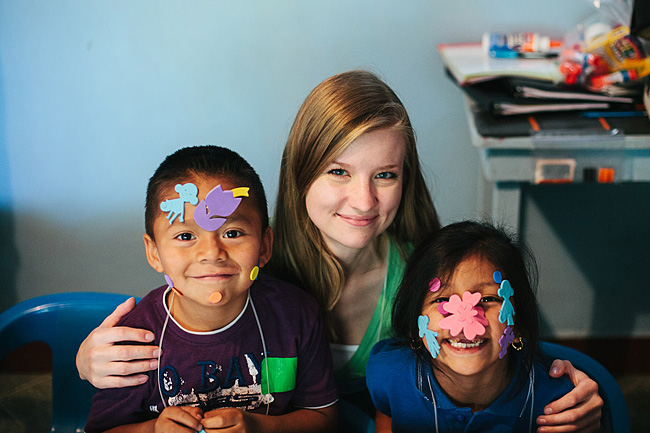 It was so special for me to find out Dennis was in my class. I had been praying for him through requests a few months prior, he was just a name to me though. It was such a blessing to meet this boy I had been praying for. Some of these children sadly come from very broken families.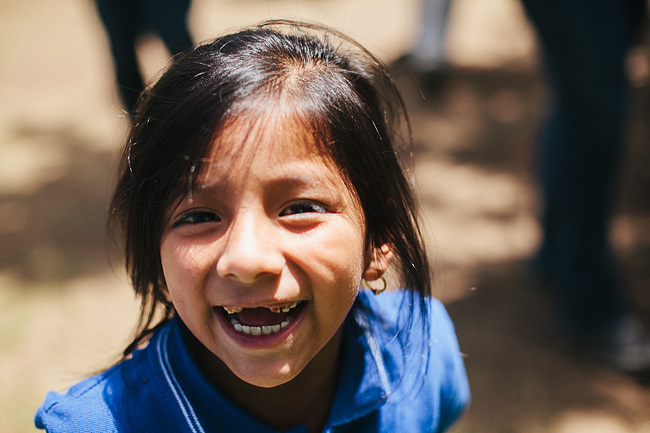 Rocio and I were fairly inseperable for the week. I was taking this photo of her when she reached for my camera and asked to take a photo of me – the following photo :)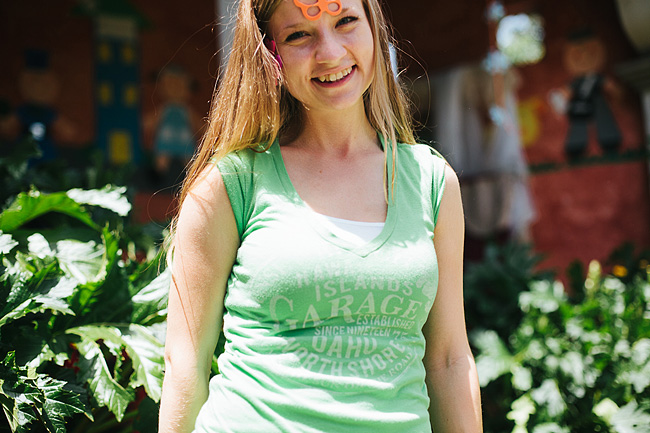 In addition to the family photos, I also did school class photos. They used them in their picture frames they made. A couple photos down, you will see one framed in a boy's room on a lonesome wall.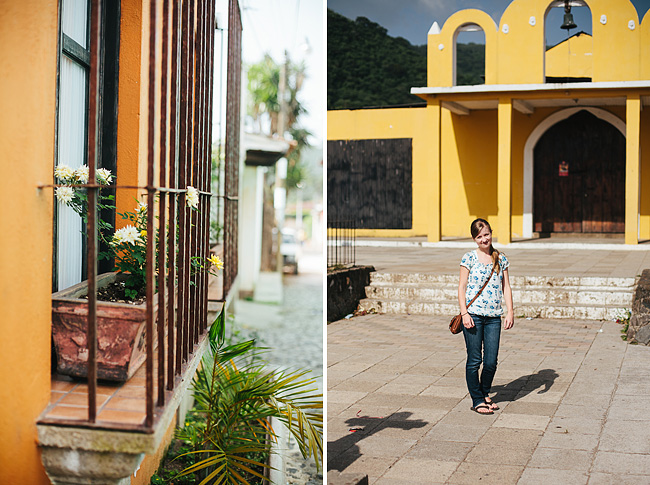 Home visits. Our team broke down into small groups and visited homes of three students from the school. Their families touched us with their generosity and insisted on praying for us, instead of us praying for them. We also delivered the children some gifts from their sponsor's back at a church.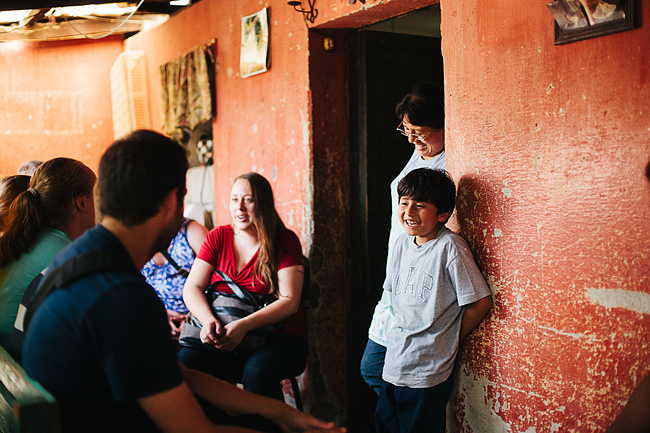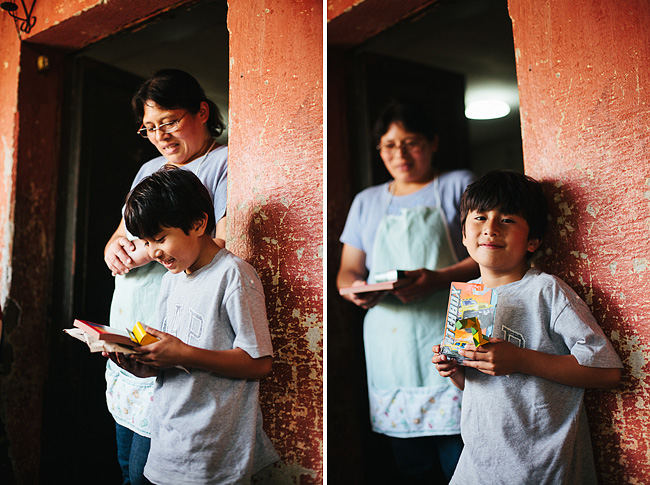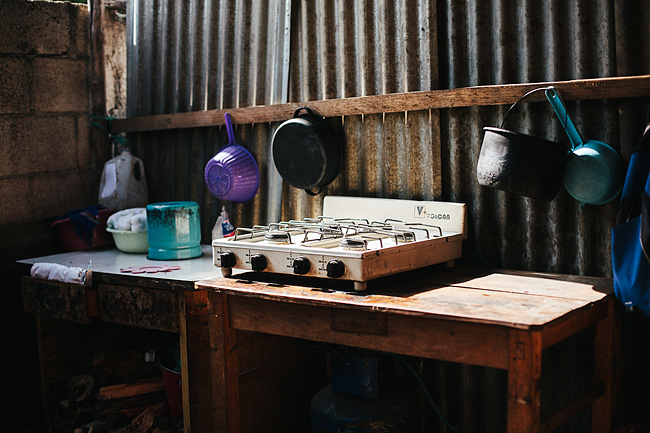 We couldn't all fit in this home and I later found out, that the hammock had a baby in it.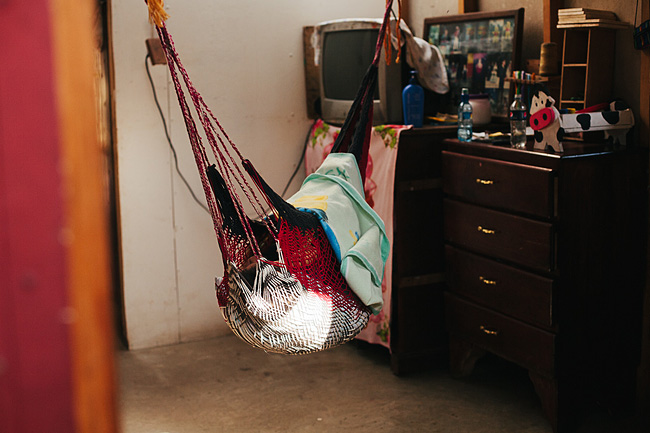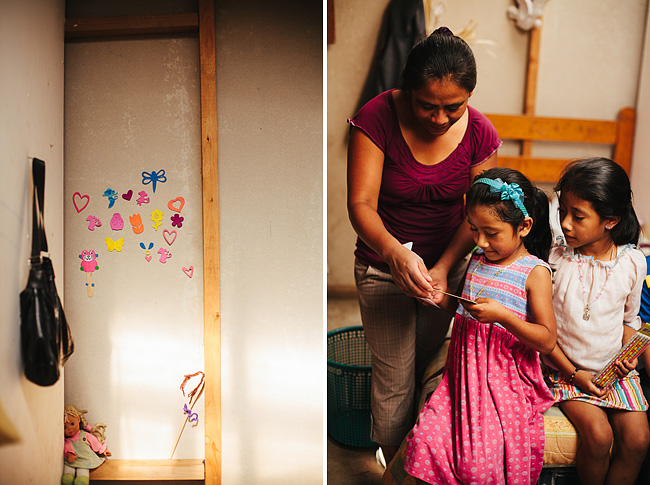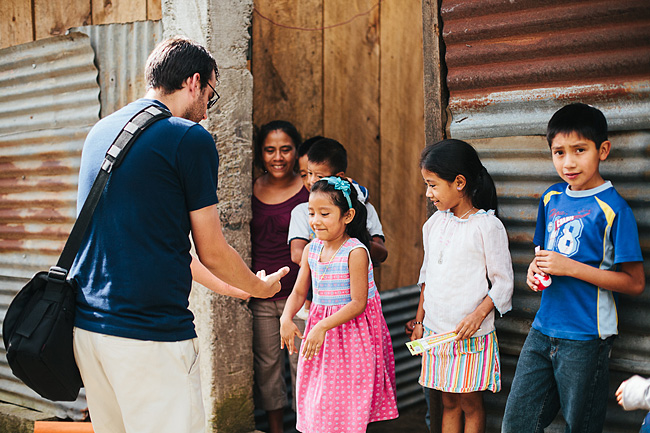 We visited Guatemala City, and took a trip to overlook the city dump and the community surrounding it(we didn't go closer for security reasons). This is the bike of the security guard we hired. We drove through a cemetery to get there.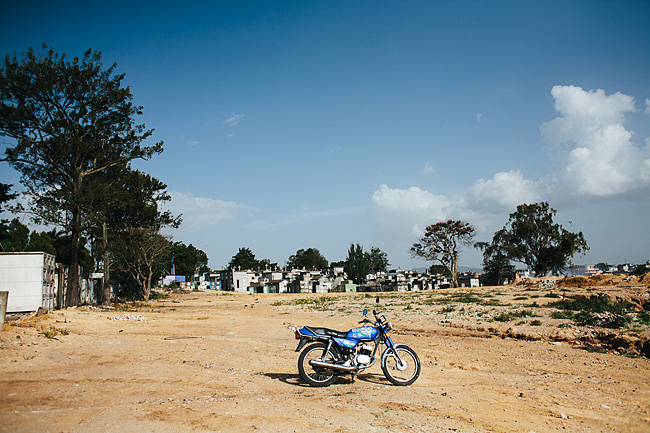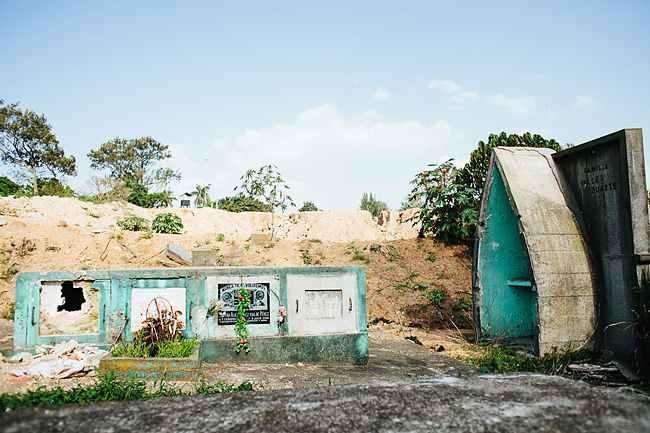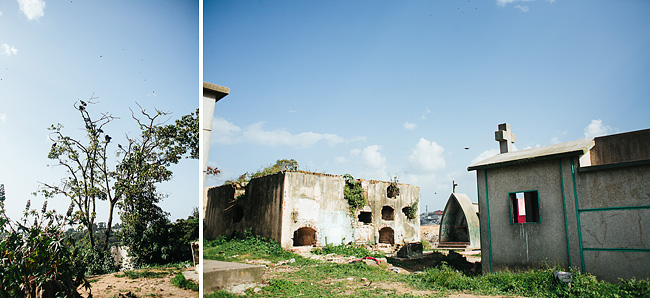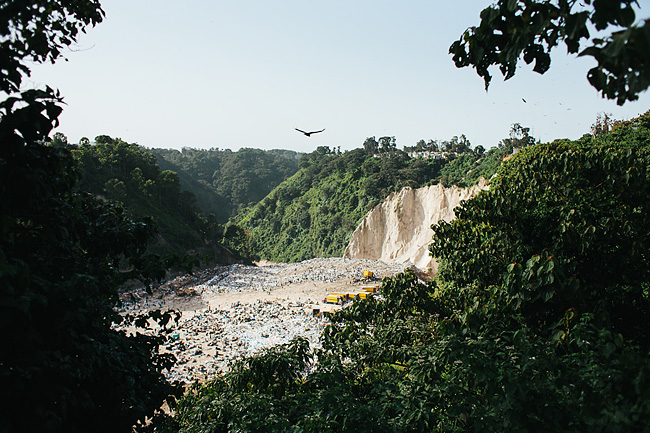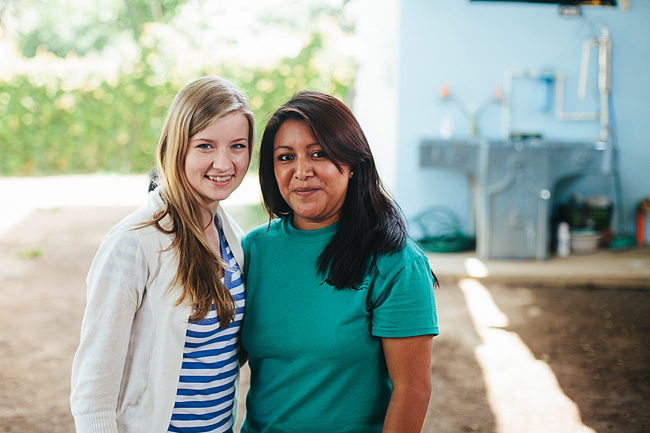 This is one of the teachers at the school , Priscila, who generously gave me this beautiful Guatemalan, shirt. I was pretty excited about this day as we were COOKING. The Guatemalan ladies taught us how to make tortillas from scratch in the schoolyard. (Photos of me taken by my now, husband, Mat).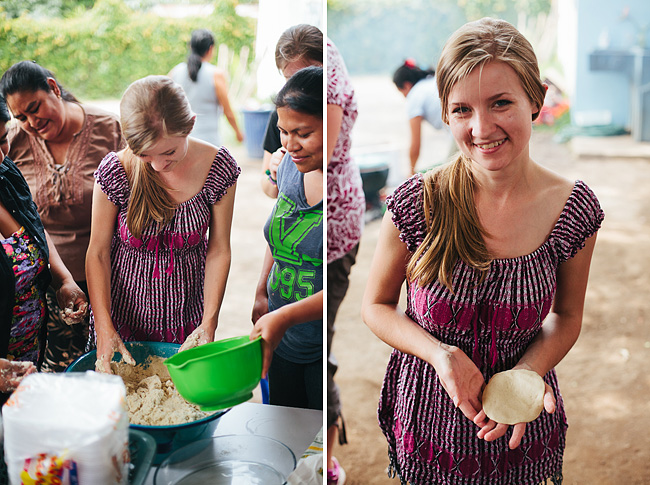 They were DELICIOUS.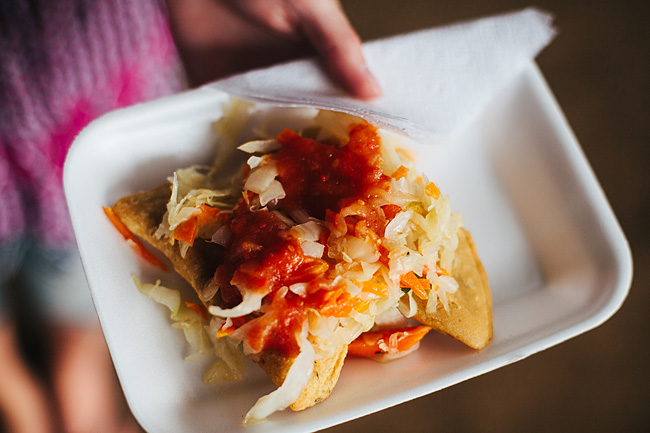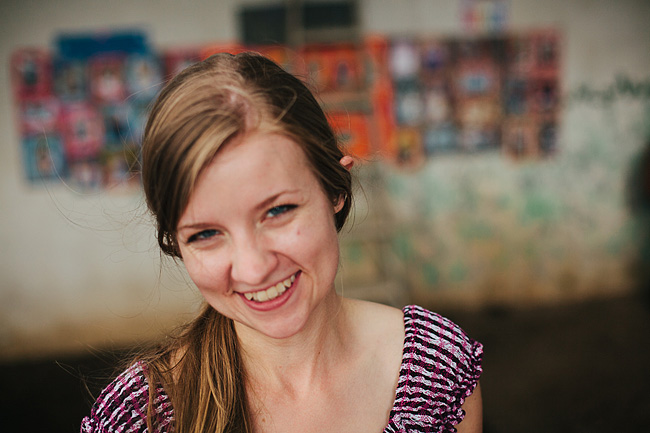 The Guatemalan ladies teased me that making the tortillas in a perfect circle by hand was a test to see if I was ready to marry Mat! This was also the day we sadly said our goodbyes to the teachers at the school.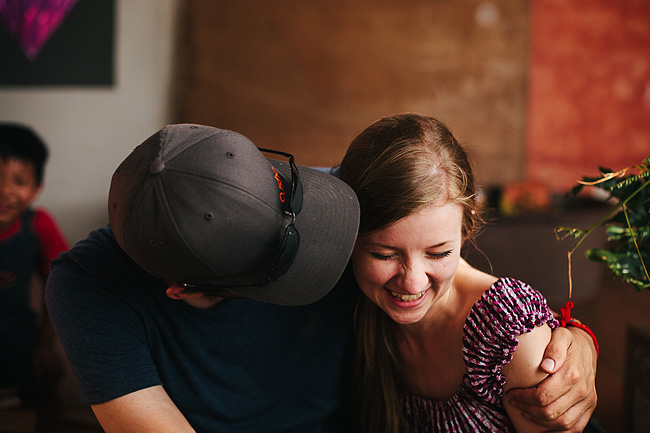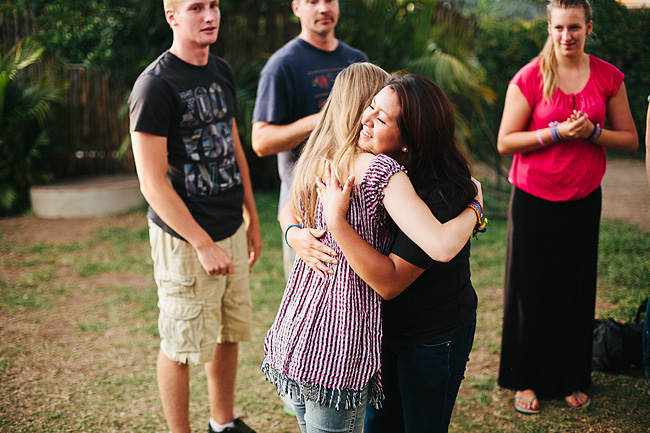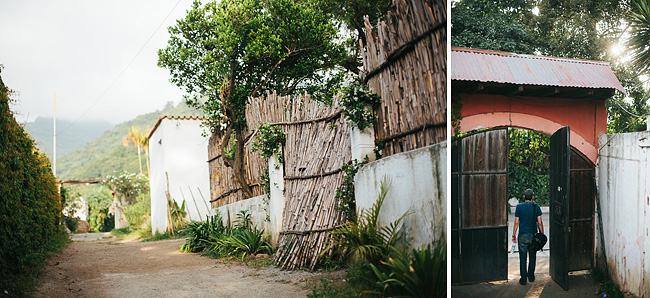 Our final day included a volcano hike (I'm tired just thinking about it) and free time in Antigua!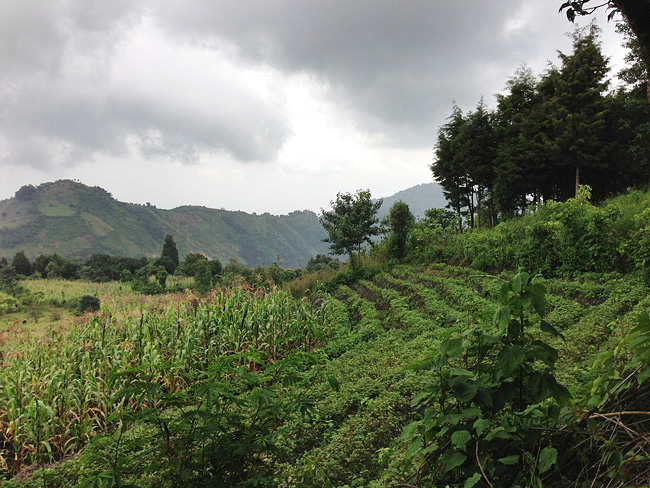 Crazy how the land changes as we progressed to the volcanic soil. Oh – and Pacaya – this volcano is very active! We had a tour guide and stayed in marked "safe zones."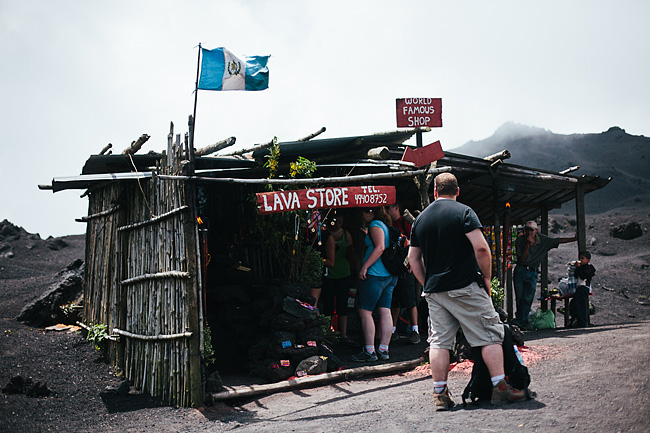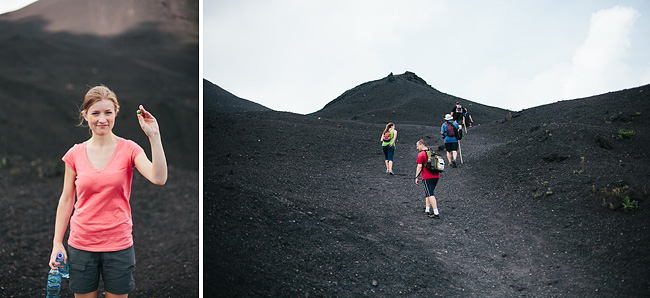 We bought M&Ms for the hike. Just something about eating my favourite candy on top of a volcano! And the heat pocket hole we climbed into was so hot and humid – I wish I was there now! Mat hardly made it out ;)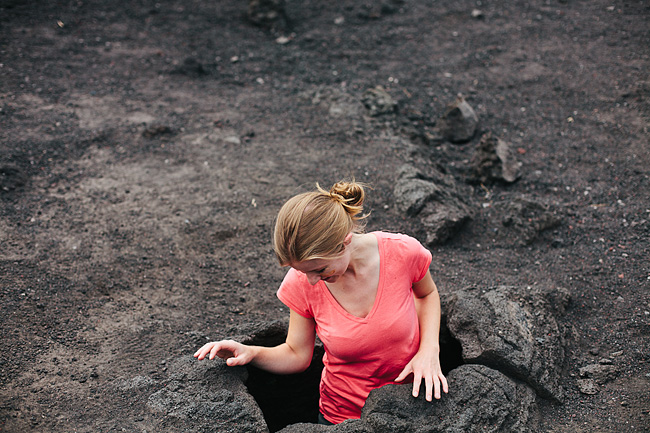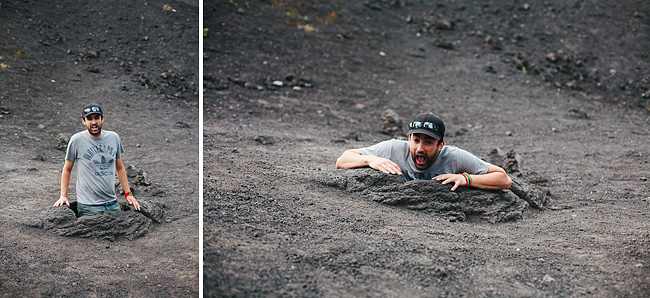 There was also a heartbreaking amount of skin and bone stray dogs in Guatemala. Shared a bit of my lunch with these guys.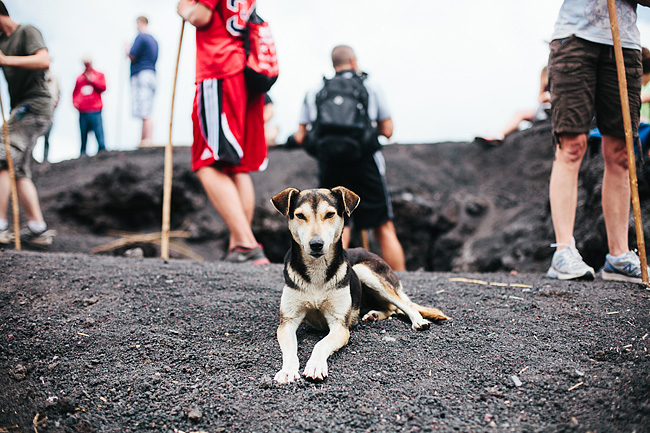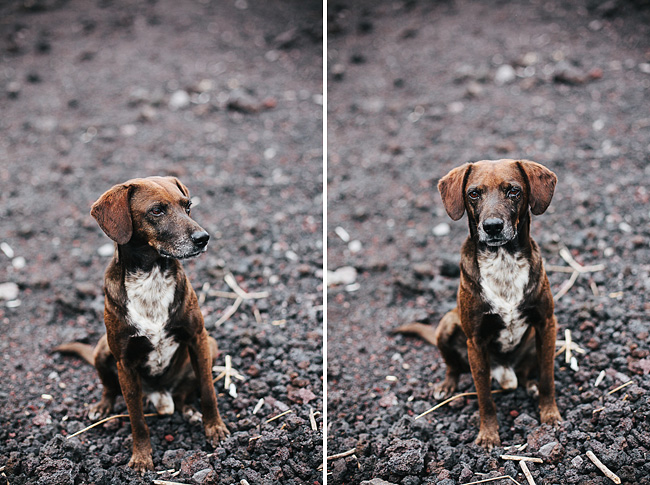 Roasting marshmallows, while some have success… ours just melted! I think we also paid about $10 for a bag of marshmallows!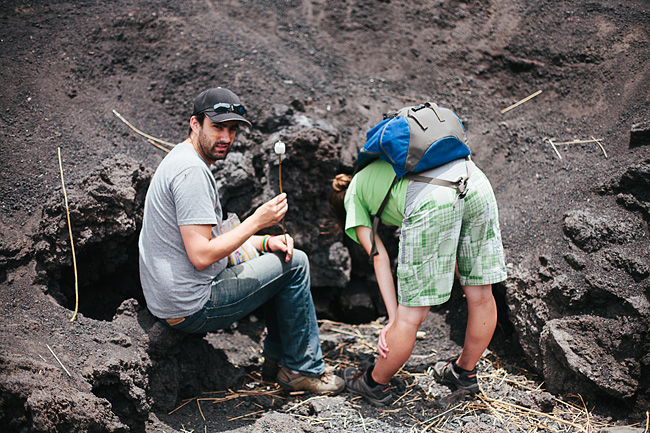 Oh we actually ALMOST eloped on the volcano. Colin here is ordained ;)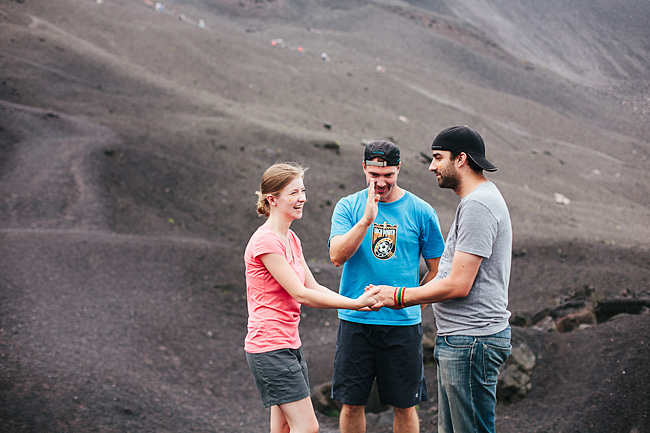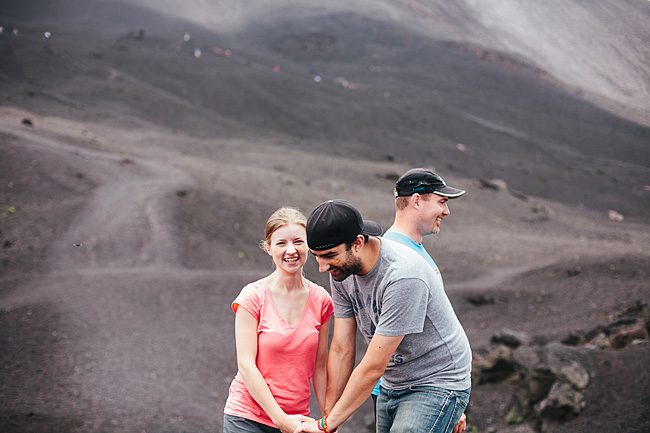 The foodie in me kept bringing up how I HAD to have cheesecake in Guatemala and we found some at this great cafe! They also not only write your name on the cup (both ours were very wrong haha) but draw you pictures! Top that Starbucks.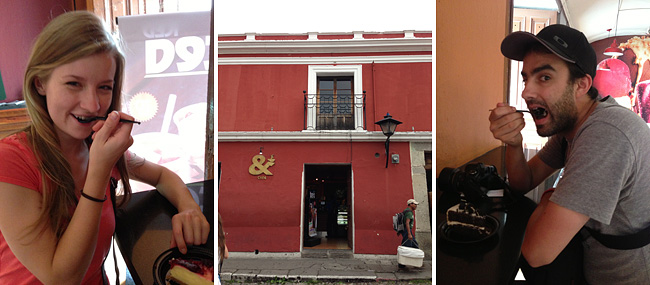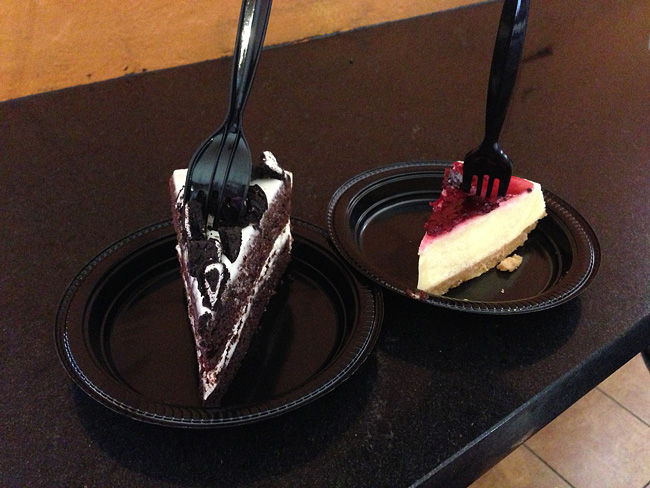 There you have it! I'm thankful for all the encouragement, support and prayers we received before and during our time there. I felt the need to be challenged, a longing to serve and trust God outside my comfort zone. I felt God pull me close to him through the challenges. As author, Ann Voskamp so beautifully states, "we're in Christ's zone when we're out of our comfort zone."
I miss the quiet sunny mornings (especially in the hammock), fun conversations over meals and faces of those kids. I feel so blessed to have taken photos for the families and school. What an experience, and little did I know I'd have a fiancé with me! Mat was leading the trip, but I barely knew him at the time of our first team meetings. I'm so happy that we got to experience this together, serving alongside one another.