This is the first time I designed my own Christmas card. It's also the first year we had a kitten around who enjoys having her photo taken (for the most part). I traditionally take photos of my family's 15 year old cat, Tiger. She is living with my parents and I think she gets to skip out on photos this year ;) Asher is our 7 month old ragdoll kitten (you can read her story here). She can sit on command with treats, but she basically posed herself for the card photo. I have taken photos of her in the wooden box in the past and she seemed to know to sit there after I set it up. She is quite a social (and verrrrry vocal) cat and loves attention. The perfect cat for a crazy cat lady photographer.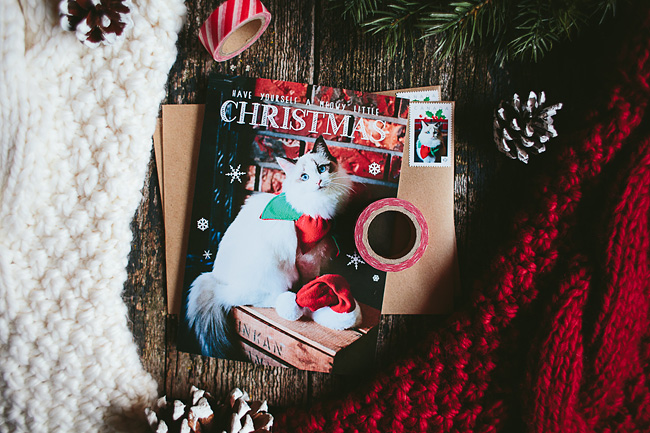 I had the cards printed at my professional lab, ProDPI. We snagged a great deal on coordinating custom stamps from Canada Post, only about 7 cents more for each stamp.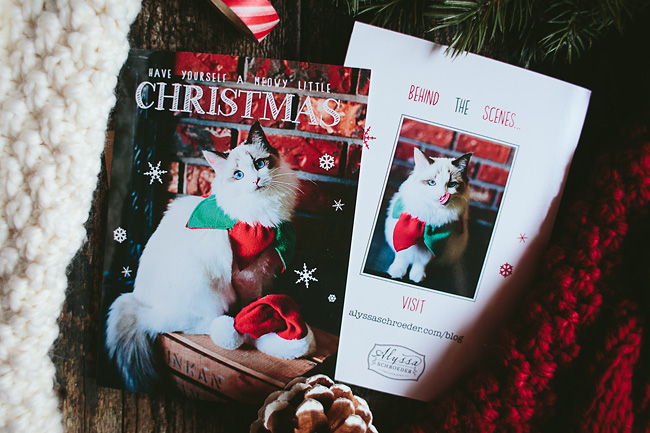 Asher decided she wanted to reveal her card to you herself. "Can I show it yet?"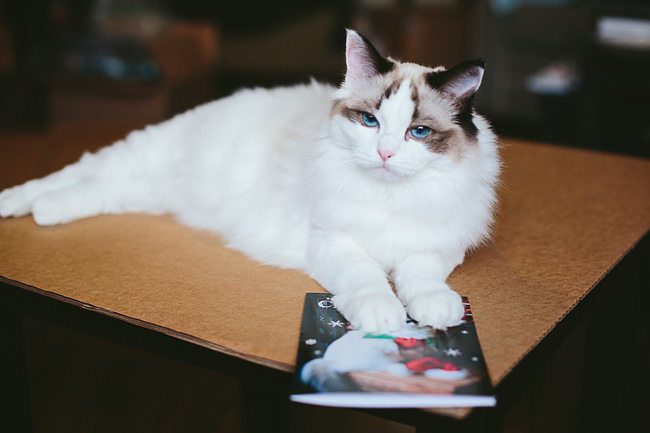 Ta da! I was trying to stand up the card but she actually grabbed it!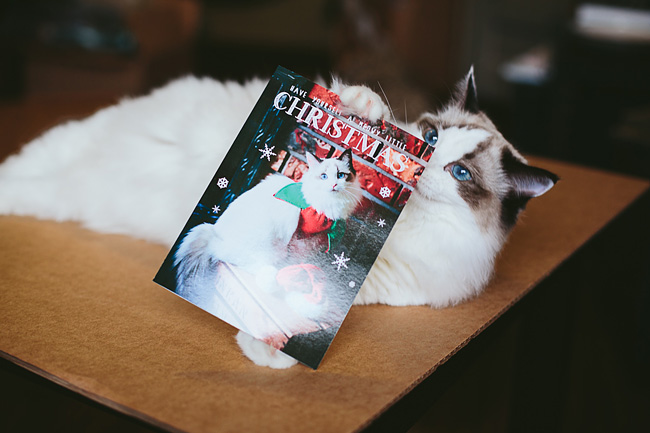 Then she wanted to eat it.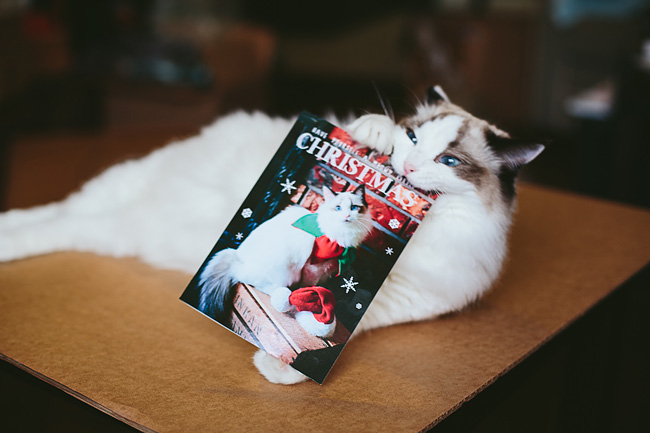 Then play. Anything paper or crinkly is the best toy basically.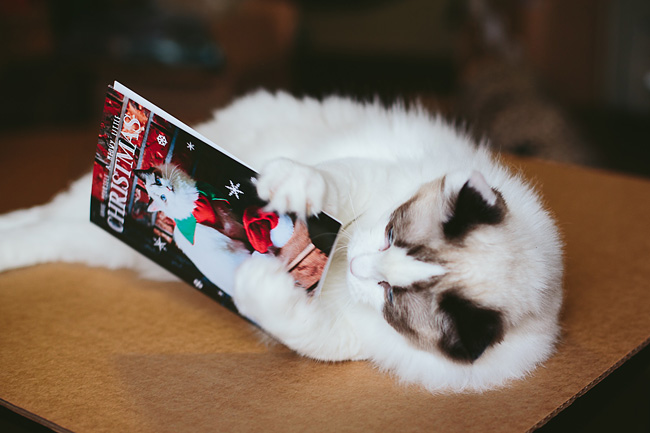 The washi tape seemed like a new toy too.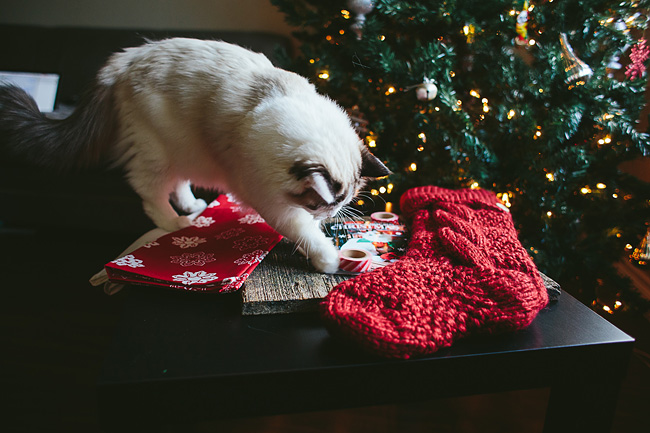 ONE LAST SHOT. Embracing her inner grumpy cat here.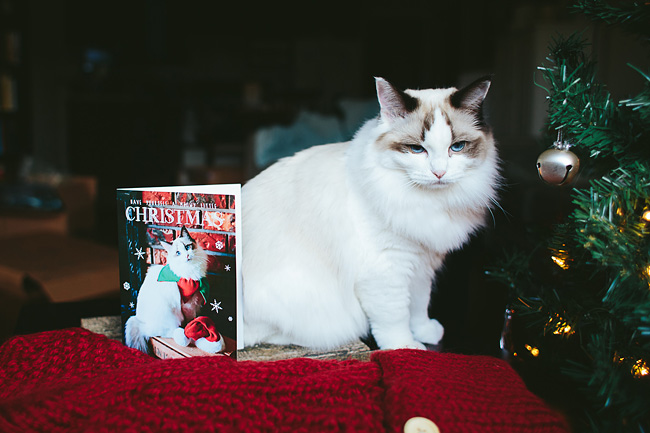 As you can imagine, the shoot involved many play breaks and failed photos. Here's the photos that did not make the cut for your entertainment :)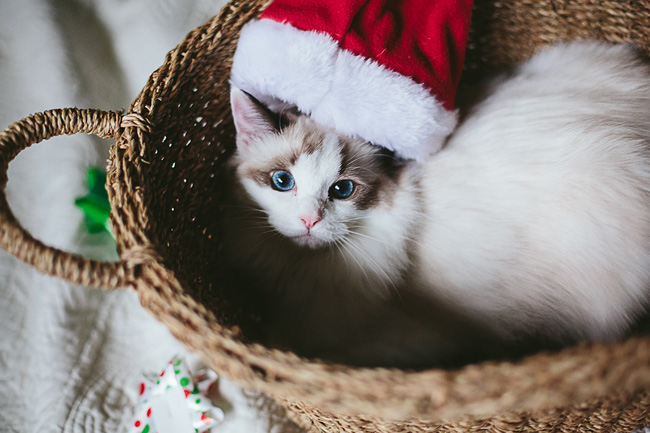 The Santa hat was a no go.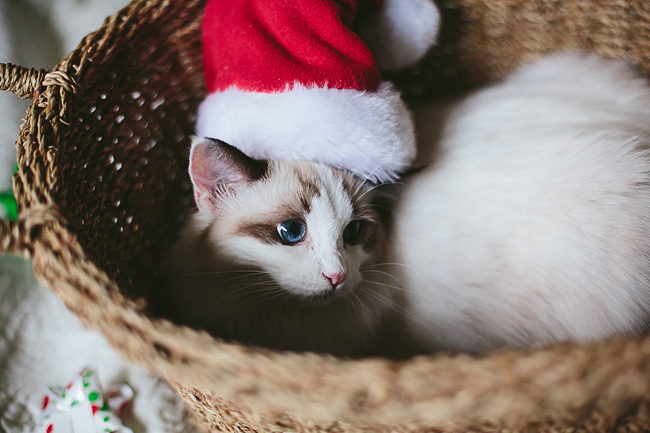 Escaping the horrors of the Santa hat.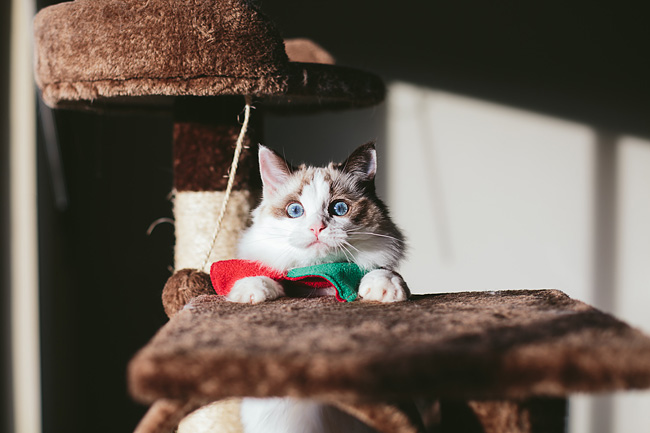 Back to working it for the camera.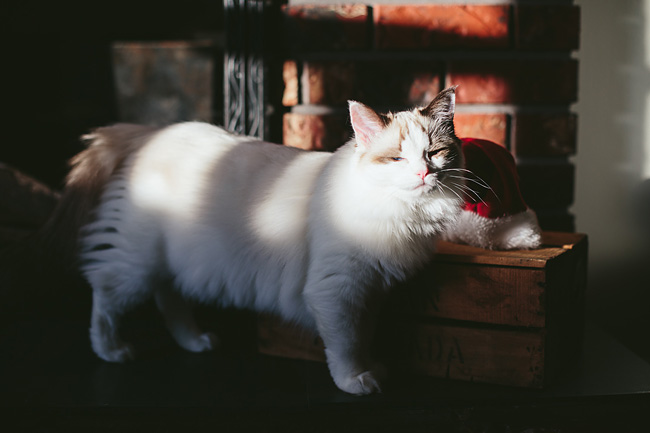 "I need more of these if you want my smize expression."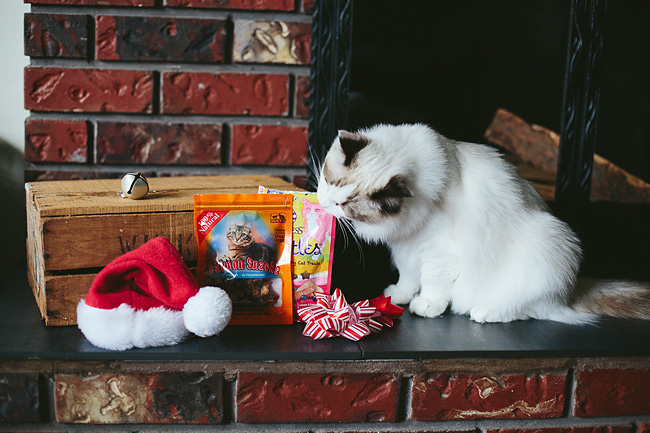 Reveling in the glamourous life of a cat model.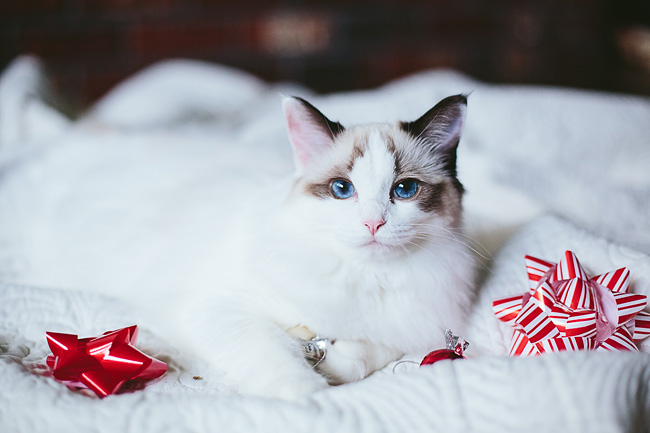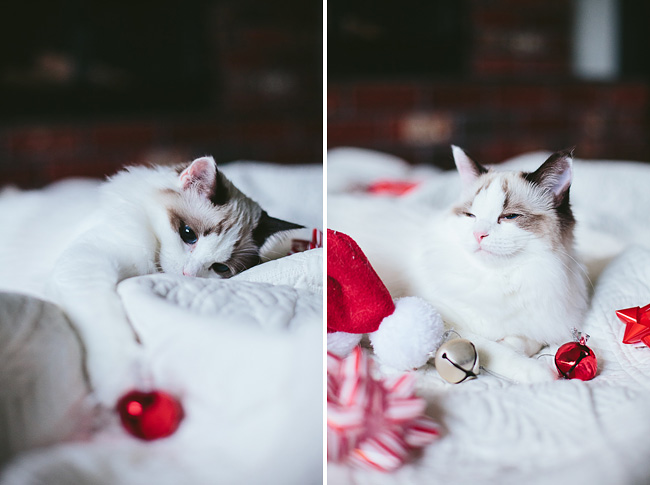 Then there was this ATROCIOUS idea…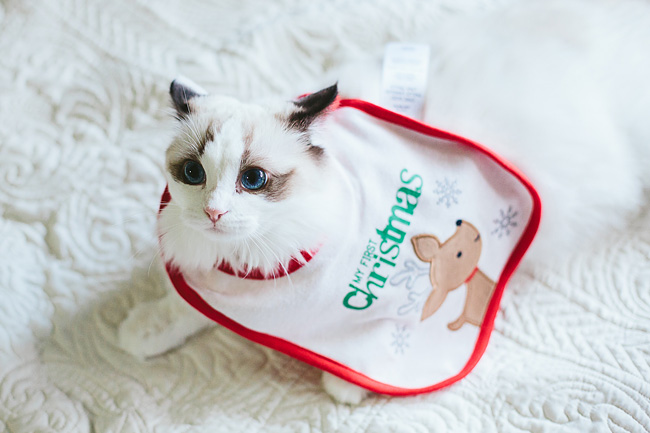 NOT A FAN.
In rehab.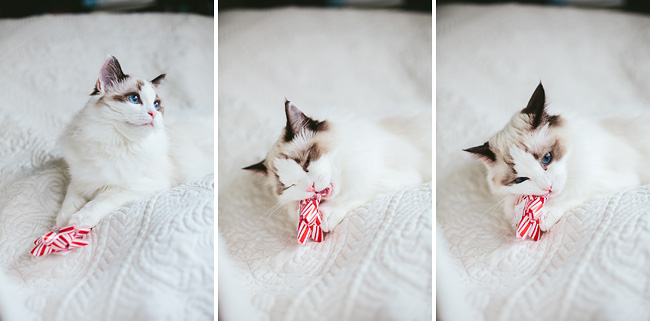 Are these eyes too intense?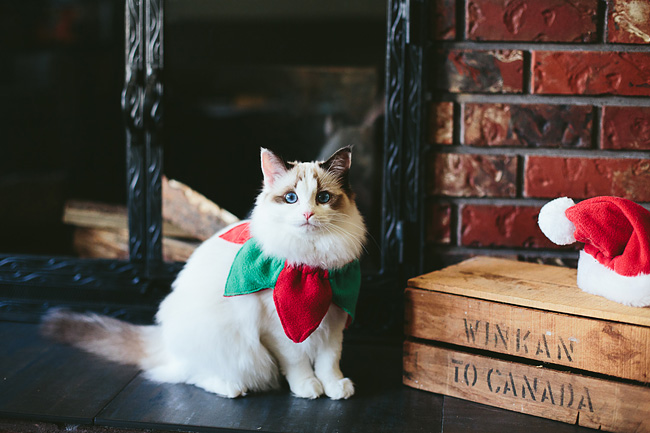 How about a head tilt to soften it up?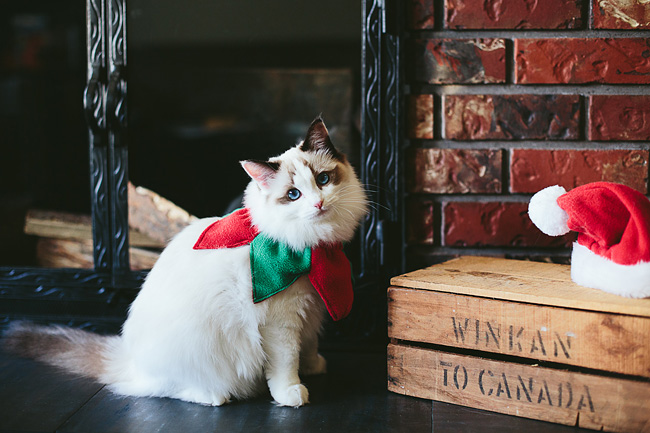 The final card cover photo.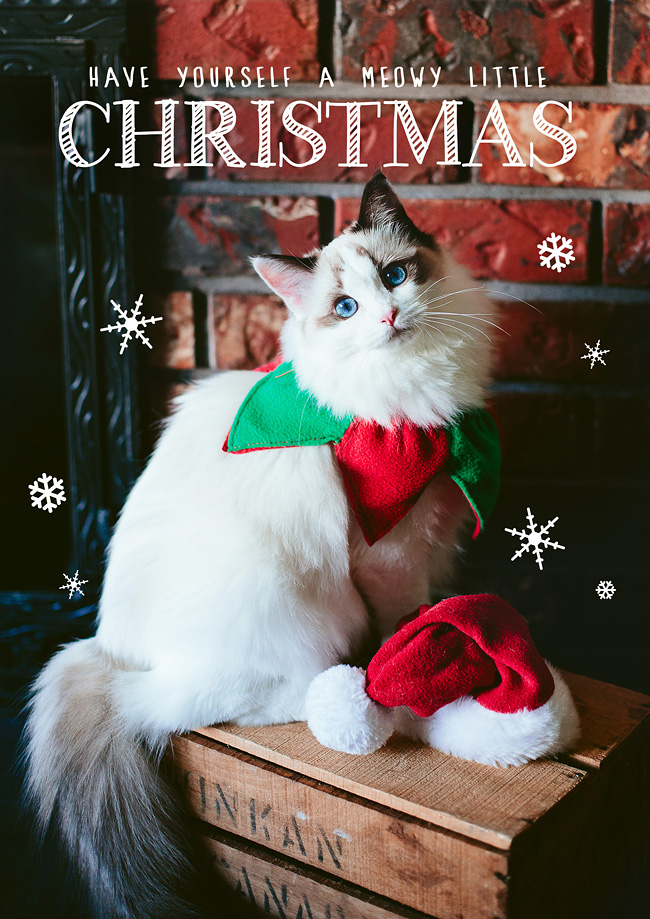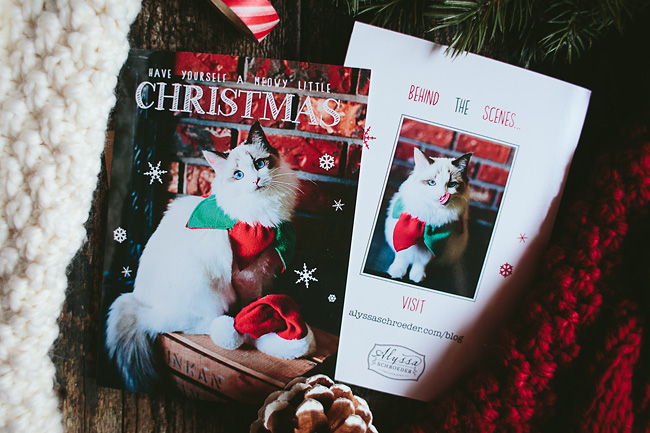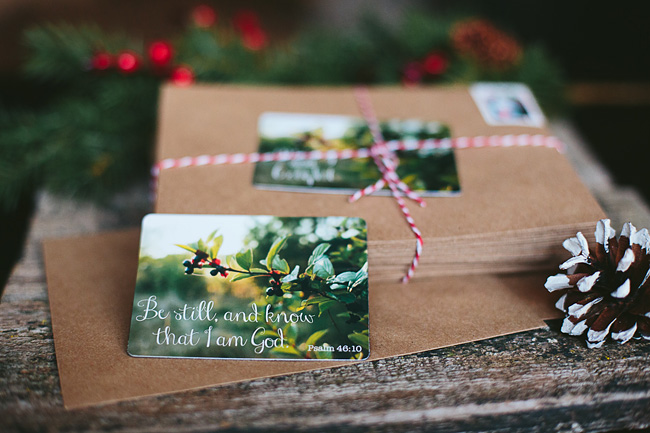 I also made this year's clients some magnets with a photo of mine.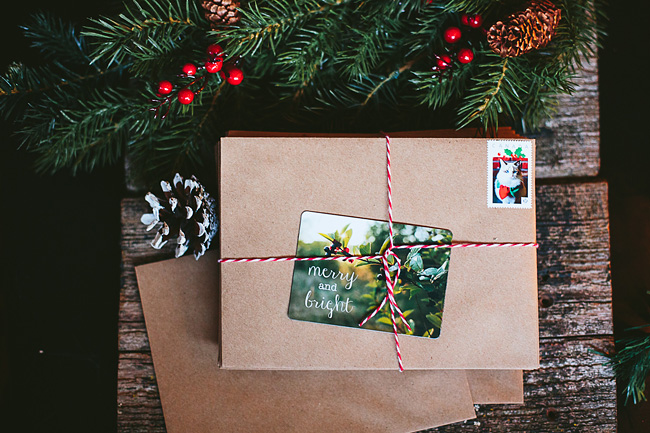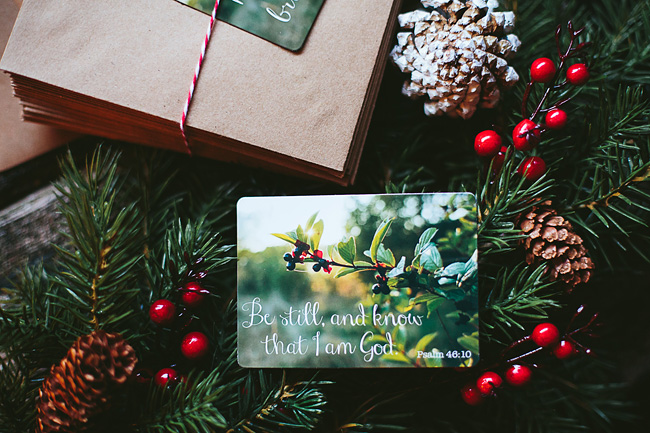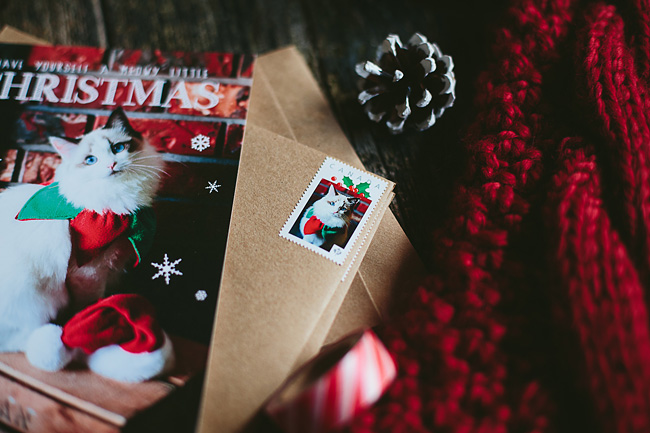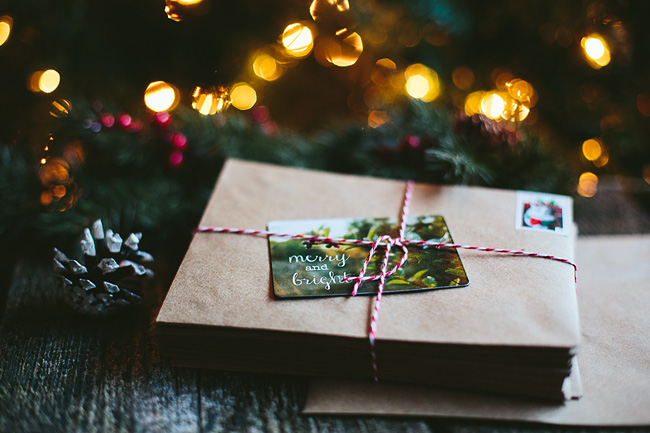 Have a wonderful Christmas everyone! I now need to go through my 3000 baking recipes on Pinterest and figure out what to bake for Christmas now :)