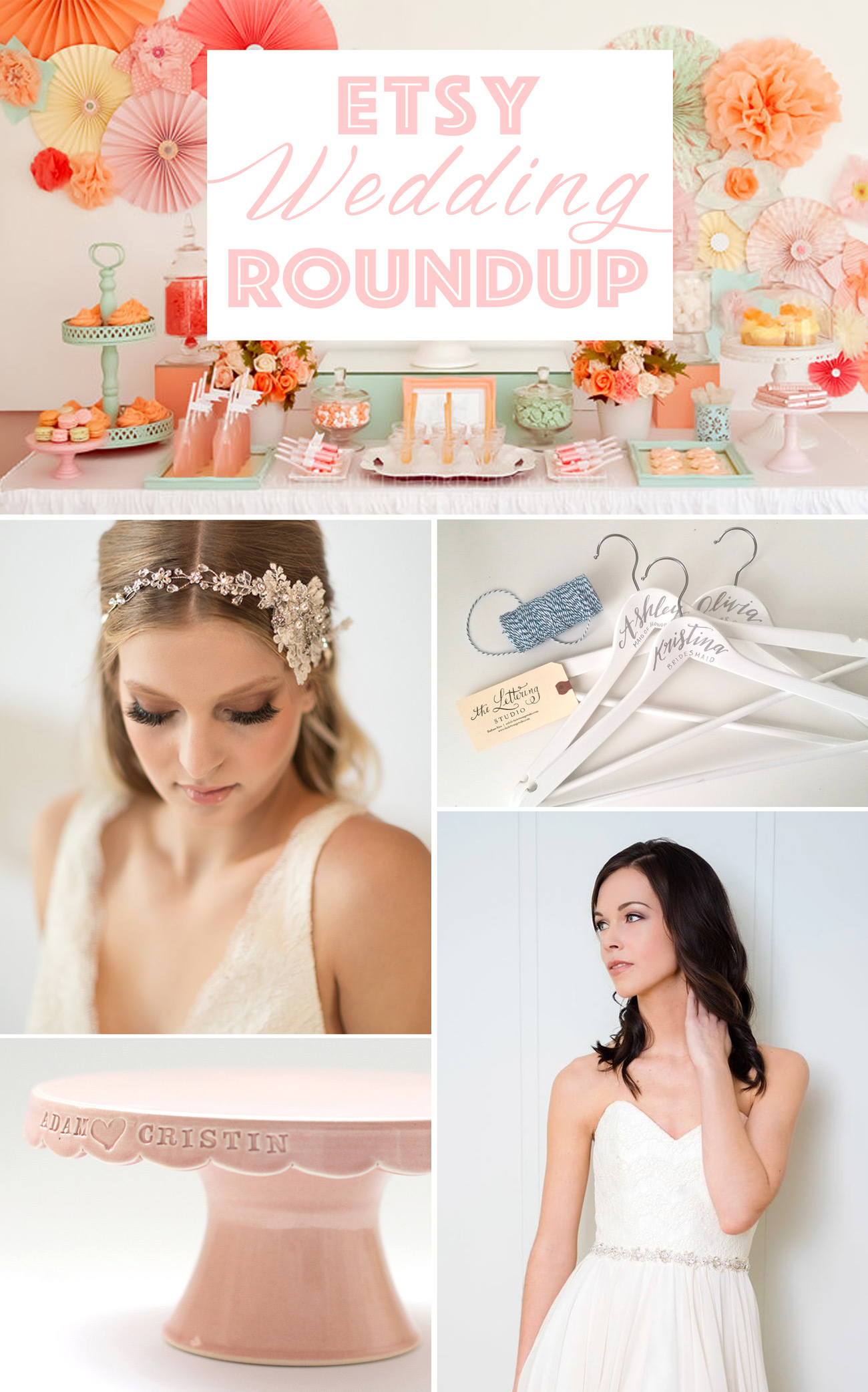 As I was planning my wedding, I spent a lot of time on Etsy and bought some of my favourite wedding items there: a custom length veil, invitations, printable signs, vintage stamped cake forks, and supplies to create my own garter. It's always fun when I meet a bride who shares my obsession. So I was pretty excited when Etsy Canada gave me a $50 gift card to giveaway here. I created a roundup of my favourite wedding items on Etsy. I have made sure more than half of these handmade items are from Canada (many being in British Columbia itself) with excellent seller ratings.
Why I love to Shop on Etsy
1. Supporting artists and small businesses.
2. Finding one of a kind handmade items you can't find elsewhere.
3. Almost everything can be customized (adding names and dates, custom sizes, quantities colours).
4. Amazing customer service (quick responses, fast shipping, kind notes from sellers).
5. Even window shopping inspires creativity for me.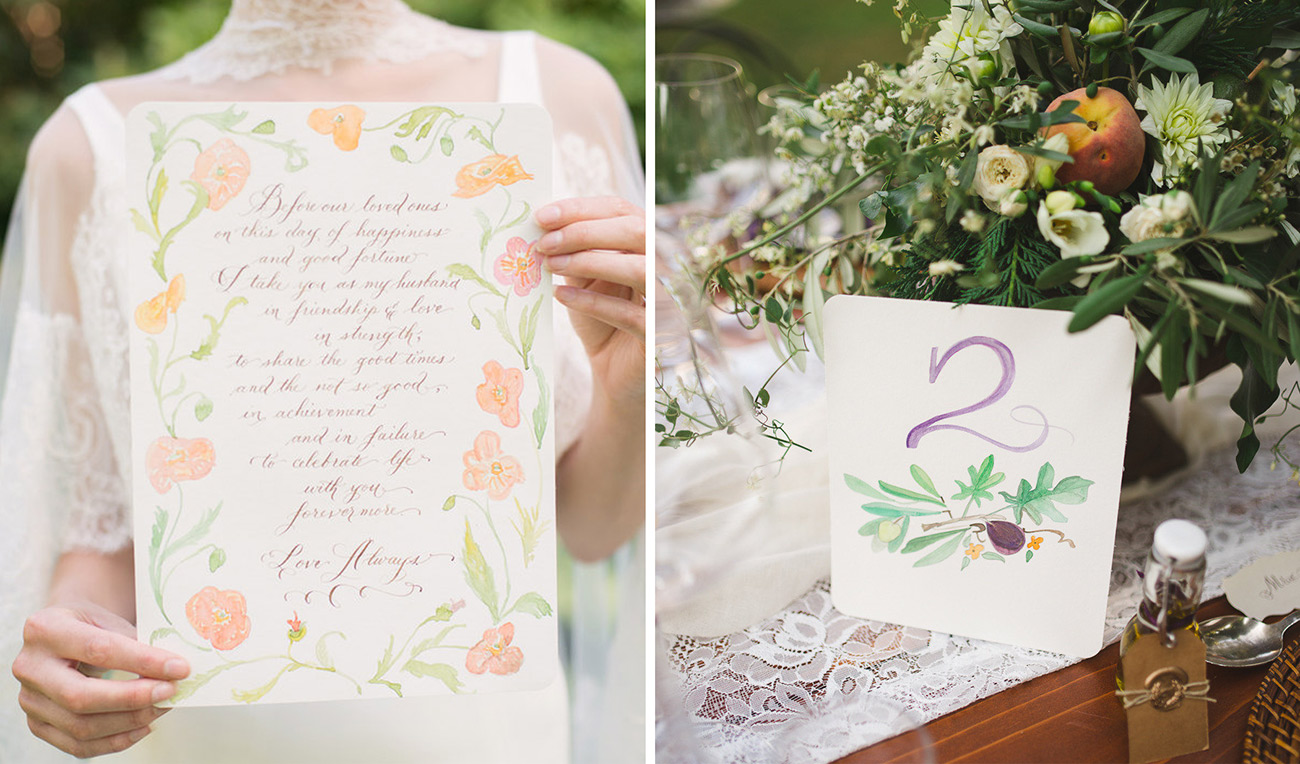 Lavender Calligraphy in Victoria, BC
Some Etsy Shopping Tips

1. Did you know you can create a wedding registry for yourself on Etsy?
2.You can shop local by choosing your location, country or anywhere you like.
3. If you're buying something in the US, you can save on shipping cost, time and duties by shipping to a postage pickup location in the states. I like Ship Happens in Sumas, WA (they have a cat).
4. Do your research before buying. I would hesitate to buy from shops with less than a 5 star rating without thoroughly reading their reviews to make sure any past issues are resolved.
5. Ask the shop owner questions about production and shipping times (some sellers have this information in their shop info). Let them know the date you need your items by. A timely response by them will also be a good indication of their customer service level.
6. You can organize your favourite items into multiple lists and have the option of making them private.
7. You can shop by colour (this is more fun than practical).
Bridal Hair Pieces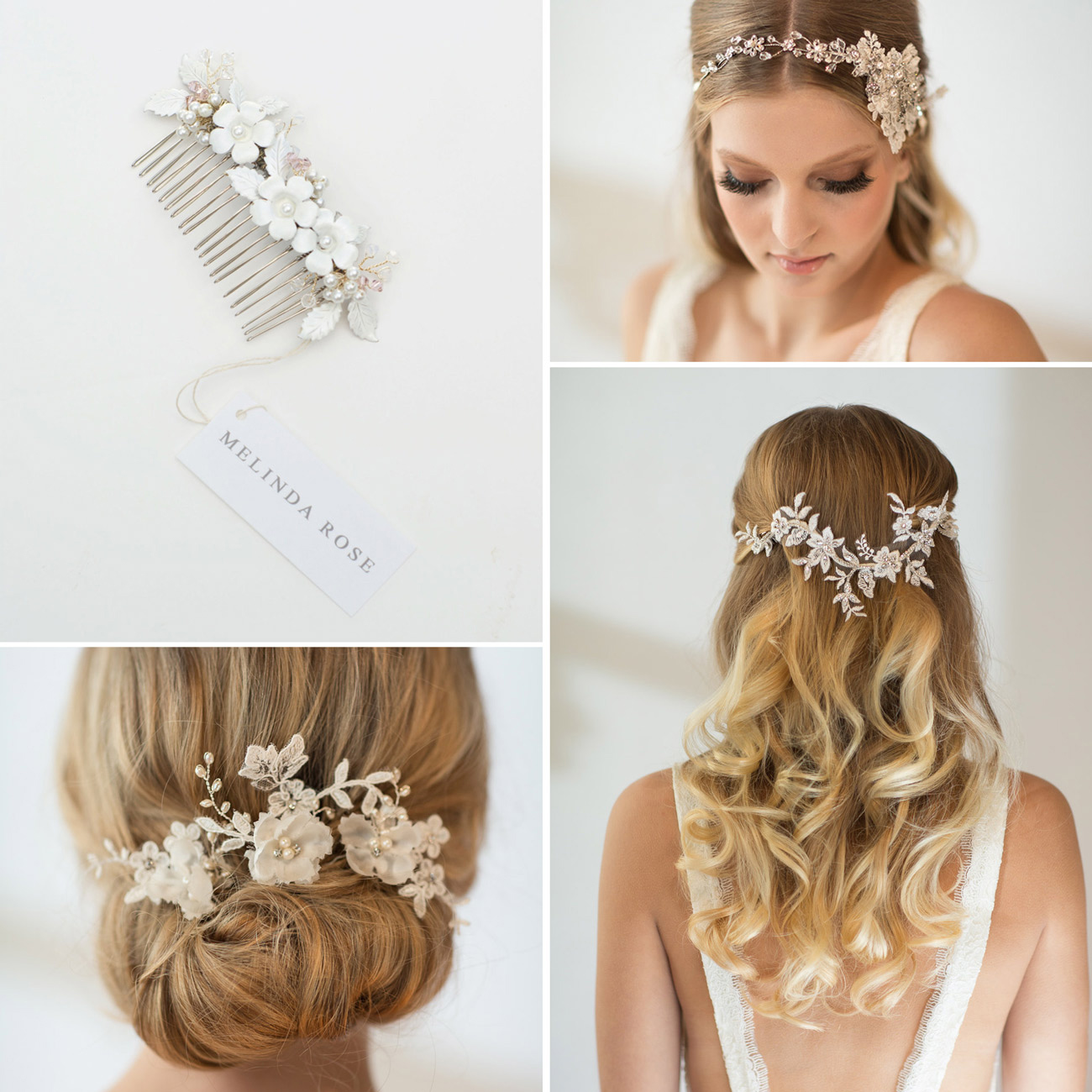 Melinda Rose Hair Comb – Floral Crown Headpiece – Flower Hair Pin Set – Lace Vine Headpiece
Bridal Accessories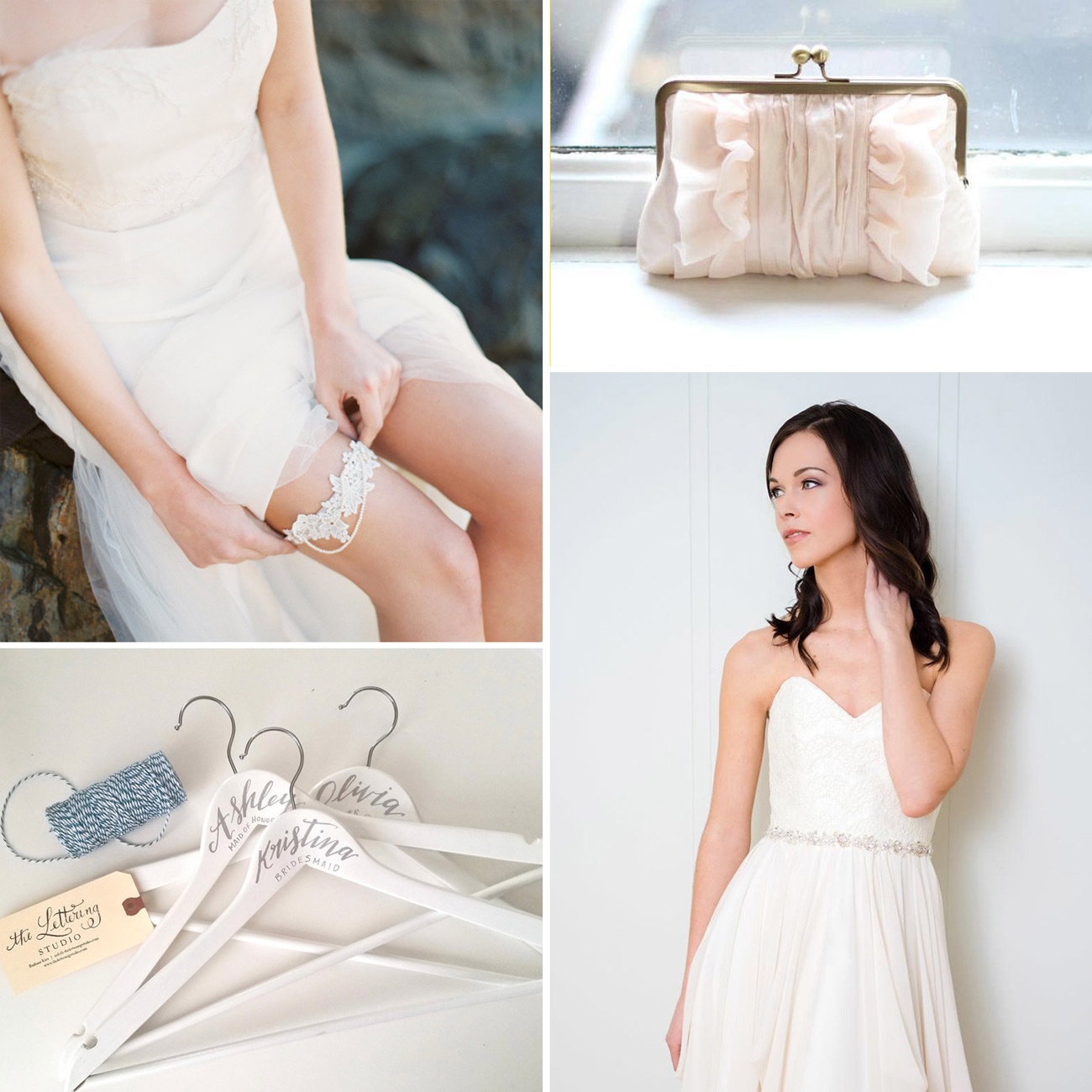 Pearl Wedding Garter – Blush Ruffled Clutch – Dress Hangers – Crystal Pearl Bridal Sash
Something for the Guys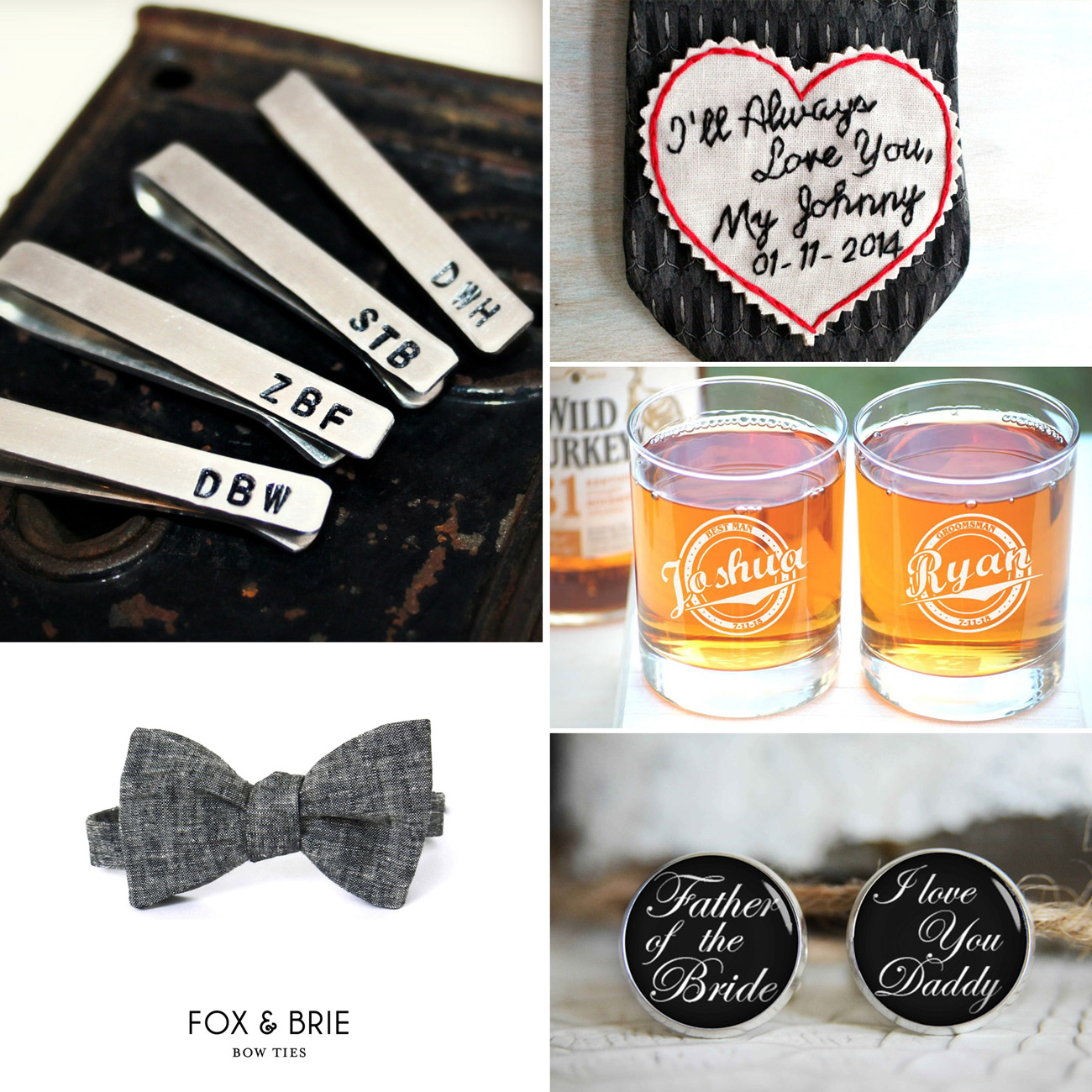 Monogrammed Tie Clips – Embroidered Tie Patch – Rocks Glasses – Bow Tie – Cufflinks
Cards & Invitations
Floral Burlap Invitation – Save the Date Stamp – Bridesmaid Card – Blush Invitation
Reception Decor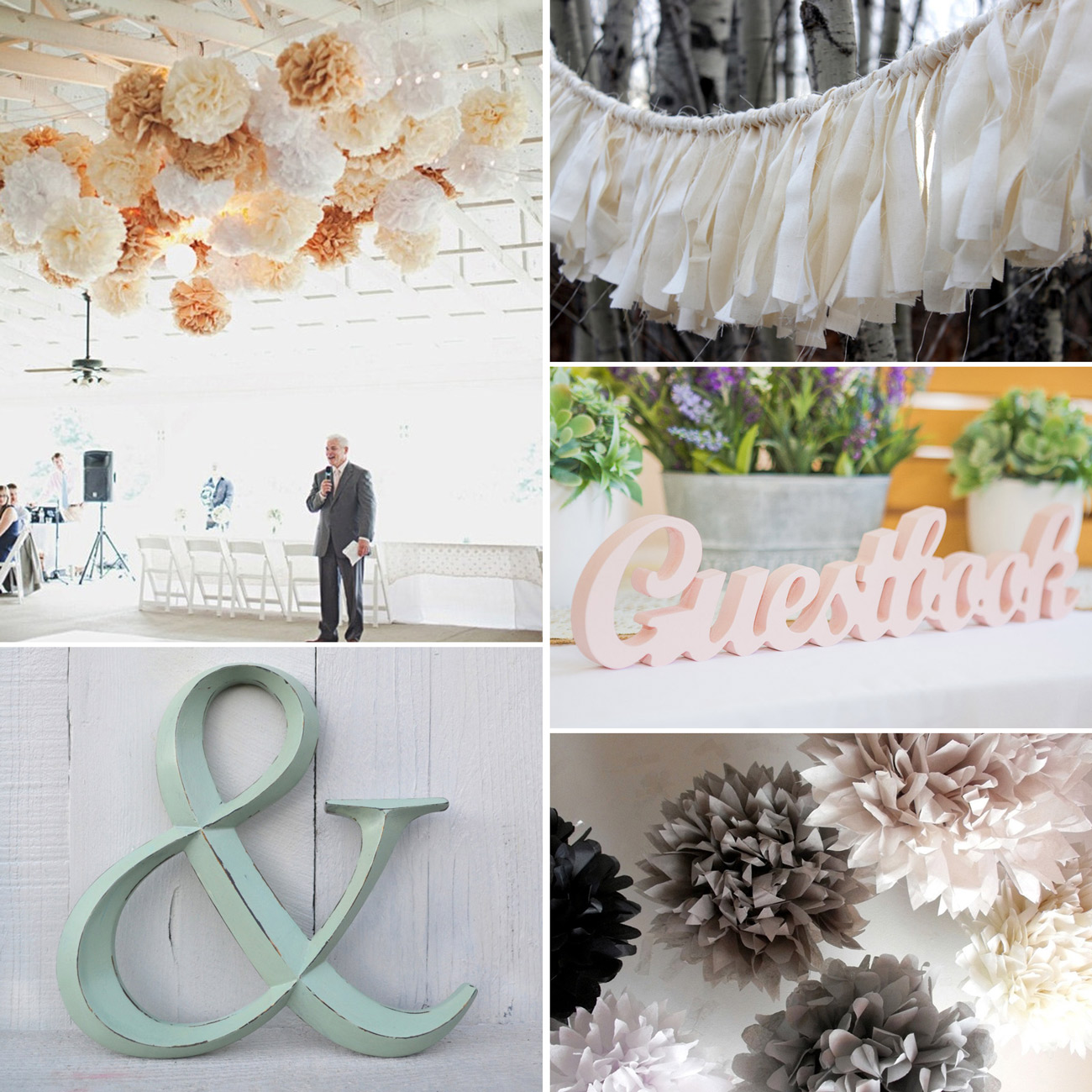 Pompom Set of 40 – Fabric Garland – Guestbook Sign – Mint Ampersand – Small Pompon Set
The Pretty Cake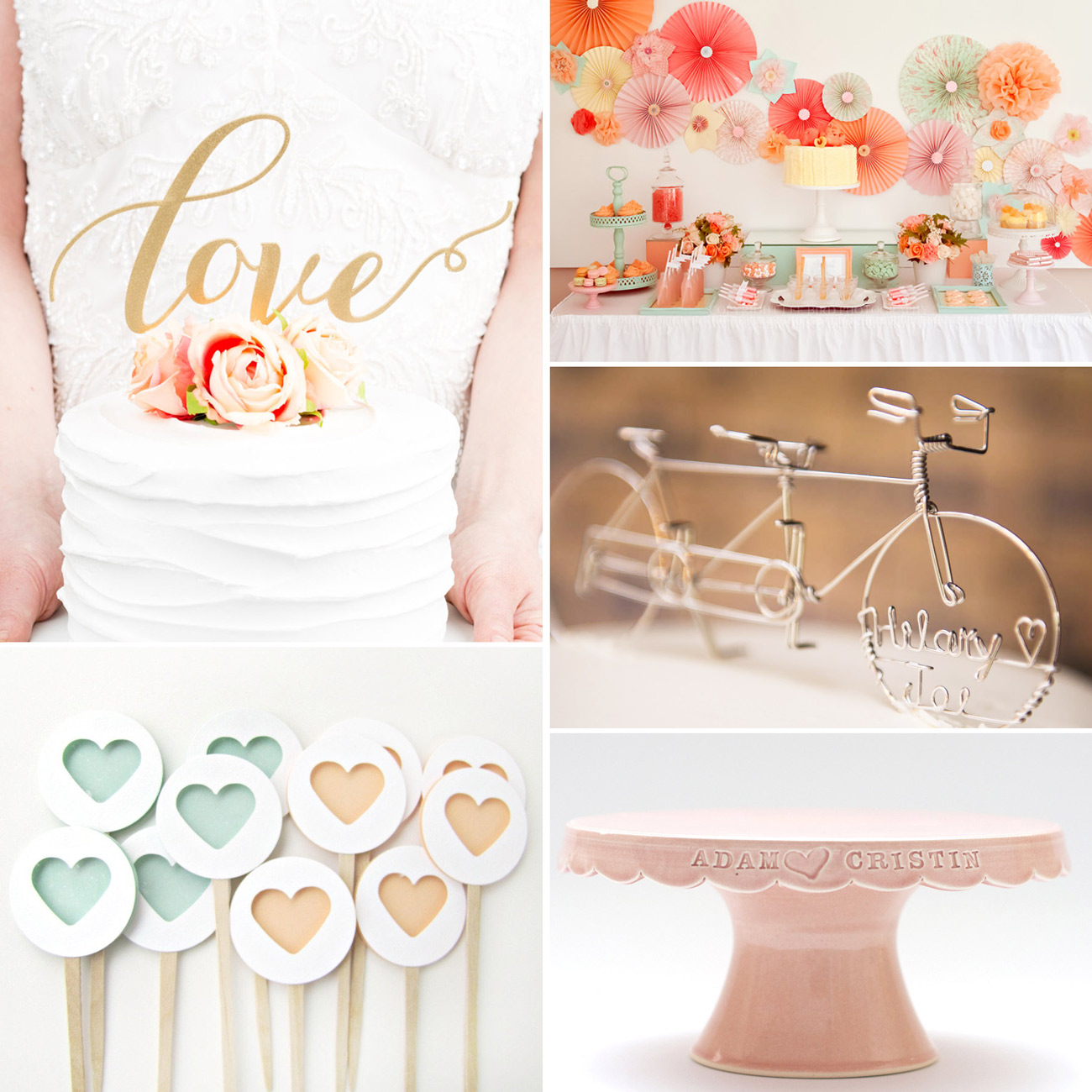 Love Cake Topper – Paper Decor Set – Bicycle Cake Topper – Cupcake Toppers – Cake Stand
Gifts for the Couple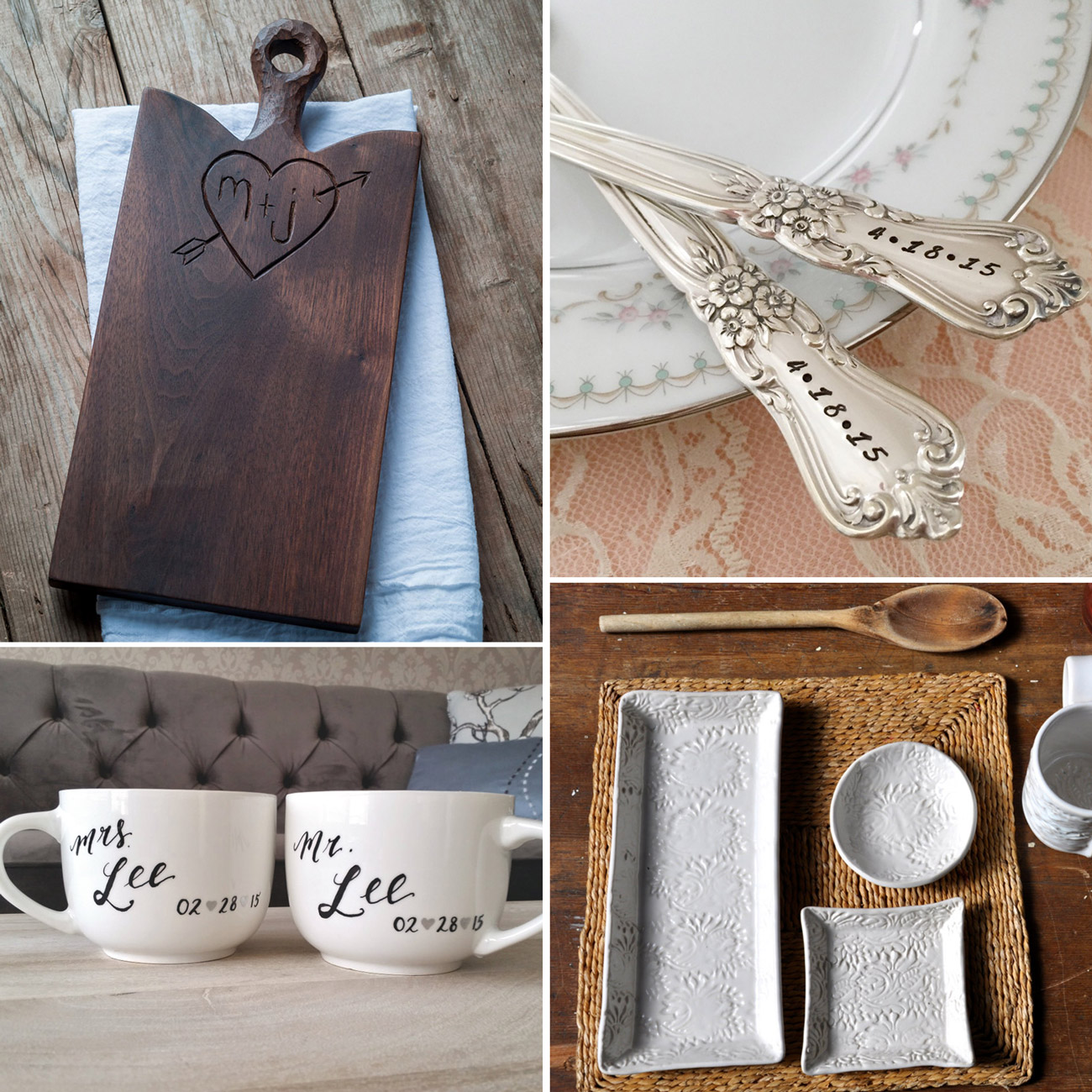 Walnut Cutting Board – Wedding Date Forks – Mr. & Mrs. Mug Set – Patterned Lace Long Platter
What are some Etsy items you have your eye on? Do you have a favourite Etsy seller you'd like to share?
$50 Etsy Gift Card Giveaway
To Enter: To enter, use the Rafflecopter widget below. This is open globally to everyone (you do not need to be planning a wedding, you may simply be addicted to everything on Etsy for life.. like myself). The winner will be chosen randomly through Rafflecopter.
The Prize: $50 CDN Etsy Gift Card delivered via e-mail. Thank you Etsy Canada for sponsoring this giveaway.
Date: You have until Thursday, April 23 at 11:59PM to enter. The winner will be contacted via e-mail on April 24 and will have 48 hours to respond to claim their prize.
* All product images are sourced from their Etsy sellers.