1. Gallery Wall Complete
Nobody can tease me anymore. I finally have some photos of us on our walls! The only problem is now I think our cat needs her own gallery wall ;) I'll share about the process with more photos in an upcoming post.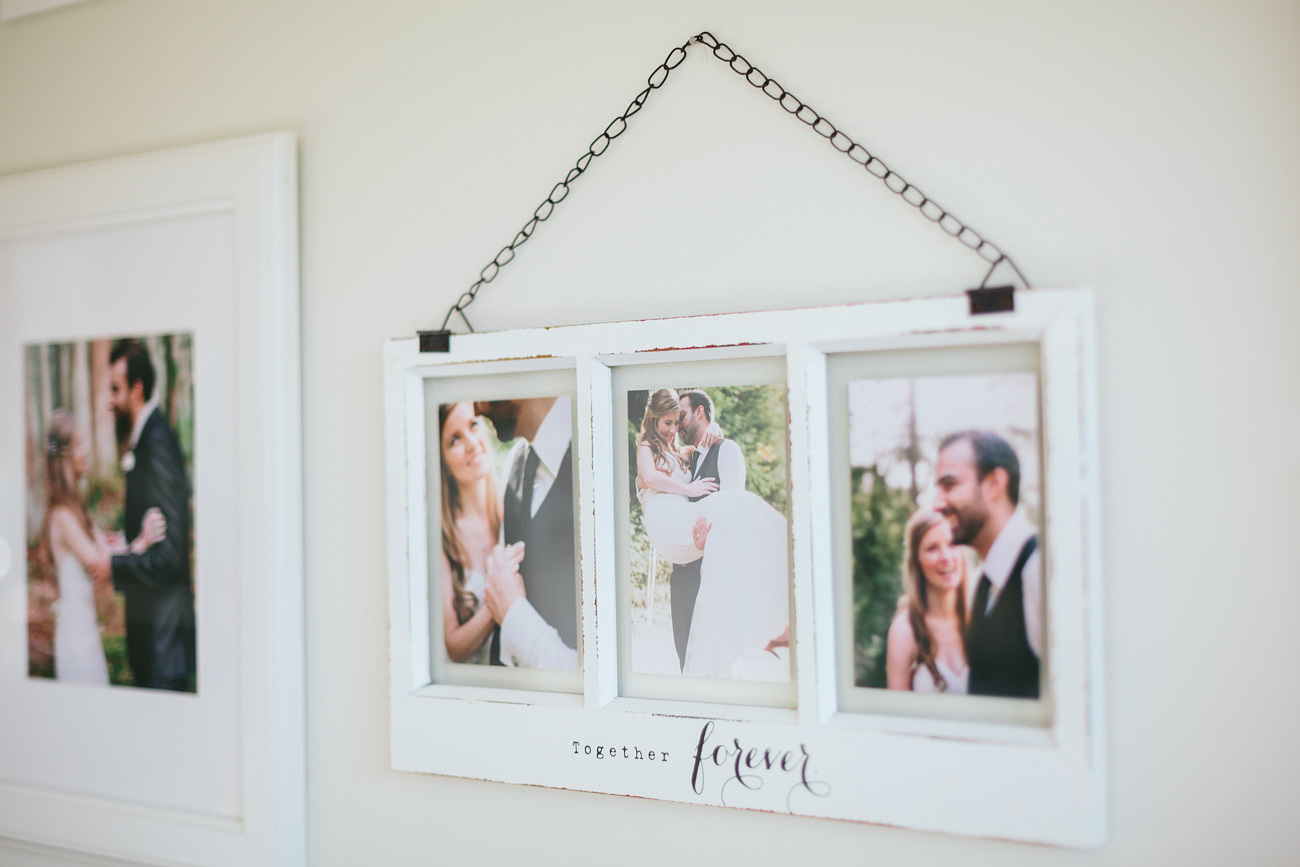 2. Magazine Feature
I finally got my hands on a copy of the 2015 Image Wedding Magazine by the Abby News that features a photo from Jenna & Colin's wedding on the cover. A few of my other couples are featured in the larger online version (Bohee & Dan and Jesse & Paige). You can view my feature from their previous year here too.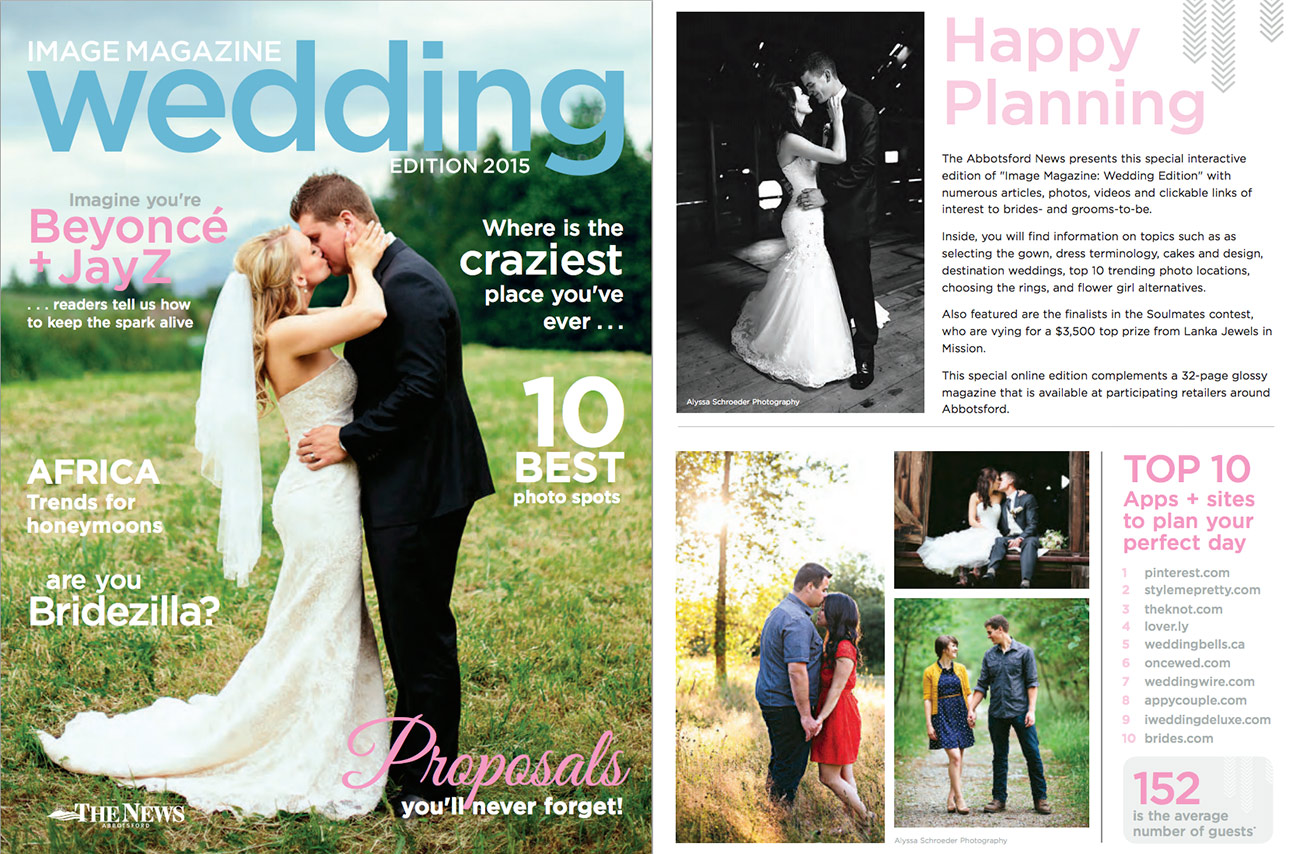 3. Upcoming Etsy Giftcard Giveaway
Attention, Brides and Etsy addicts! Next Friday, I will be hosting an Etsy gift card giveaway with Etsy Canada and I will be featuring a roundup of hand-selected wedding items from Canadian sellers. Now here are a few things that caught my eye this week…
Wedding Dress – Love Pillow – Bridal Headpiece – Rose Pillow Cover – Cake Stand
4. Links I Love
– 30 Ideas for Letters to Write
– Favourite Free Brushed Fonts
– Raspberry Macarons with Coconut Buttercream
5. Project Life
I briefly mentioned my interest in Project Life back in January (the best type of scrapbooking ever). I'm stocked on supplies, just received my large photo order and I have begun! I've decided to start my album with the story of Mat and I dating and since that's not too long.. our engagement, and perhaps our first couple months married to bring us to the end of 2013.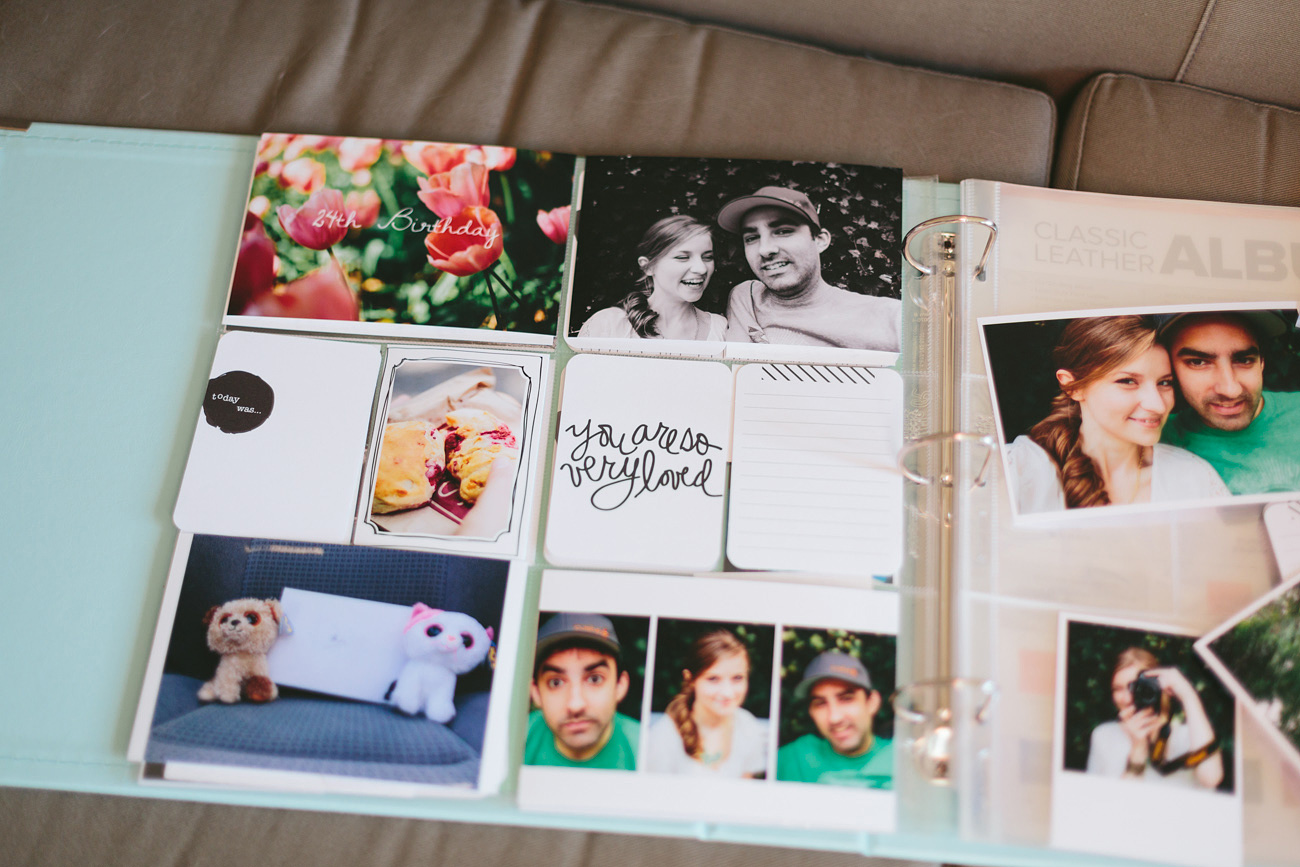 Asher likes to walk all over my photos and bend them help :) Any other Project Lifers out there? .